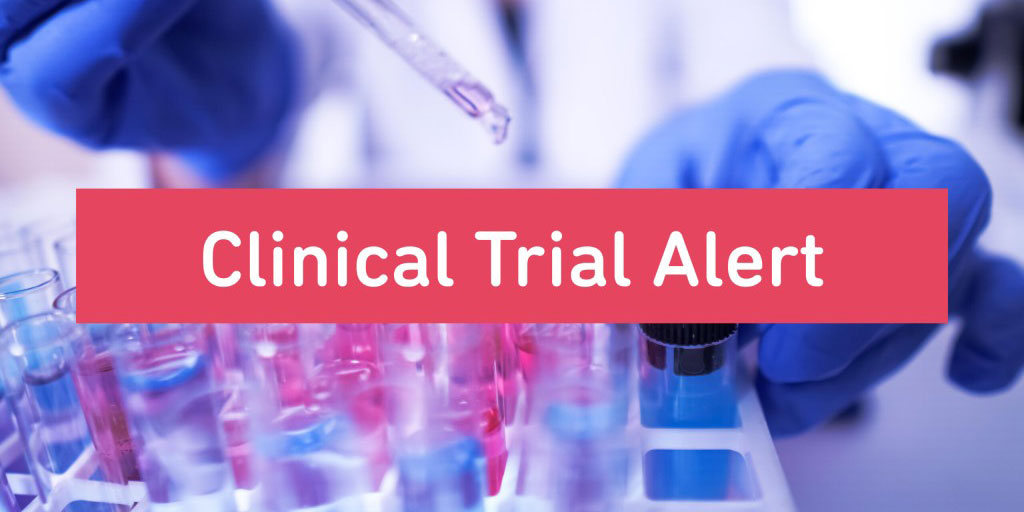 Clinical Trial Alert: Amicus Therapeutics Seeks Participants for a Phase 3 Late-Onset Pompe Disease Study
By MDA Staff | Tuesday, March 5, 2019
Researchers at Amicus Therapeutics are looking for adults with late-onset Pompe disease (LOPD) to participate in a Phase 3 study. The goal of the study is to evaluate the safety and efficacy of ATB200/AT2221, which researchers hope may improve muscle function and respiratory function compared to the standard of care.
Participants will be randomized to receive either ATB200 and AT2221 or standard of care and placebo. At the end of the study, subjects will be given the option of enrolling into a long-term extension study.
The total study duration for each patient will be about one year, with 26 clinic visits (infusion every other week), and eight study evaluation visits. Each study evaluation visit will consist of a physical exam and blood tests along with muscle strength, motor function, and pulmonary function tests. Additionally, participants will complete questionnaires to assess changes in quality of life.
In order to be eligible to participate, candidates must meet the criteria below, along with additional study criteria:
Must be an adult age 18 or older
Must have a diagnosis of LOPD based on documentation of one of the following:

deficiency of GAA enzyme
GAA genotyping

Must either be currently receiving treatment with enzyme replacement therapy (ERT) or have never received ERT
Must have a sitting forced vital capacity (FVC) ≥ 30% of the predicted value for healthy adults
Must have two 6-minute-walk tests (6MWTs) that meet the following criteria:

both screening values of 6MWD are ≥ 75 meters
both screening values of 6MWD are ≤ 90% of the predicted value for healthy adults
the lower value of 6MWD is within 20% of the higher value of 6MWD
Travel support for the participant and one travel companion for each visit is available.
To learn more or to inquire about participation, contact patientadvocacy@amicusrx.com.
To find out more information about the study, including a list of active trial sites, you may also visit https://clinicaltrials.gov/ct2/show/NCT03729362 or the study website at http://pompestudy.com/
To read about the results of the Phase 1/2 trial, click here.
Disclaimer: No content on this site should ever be used as a substitute for direct medical advice from your doctor or other qualified clinician.