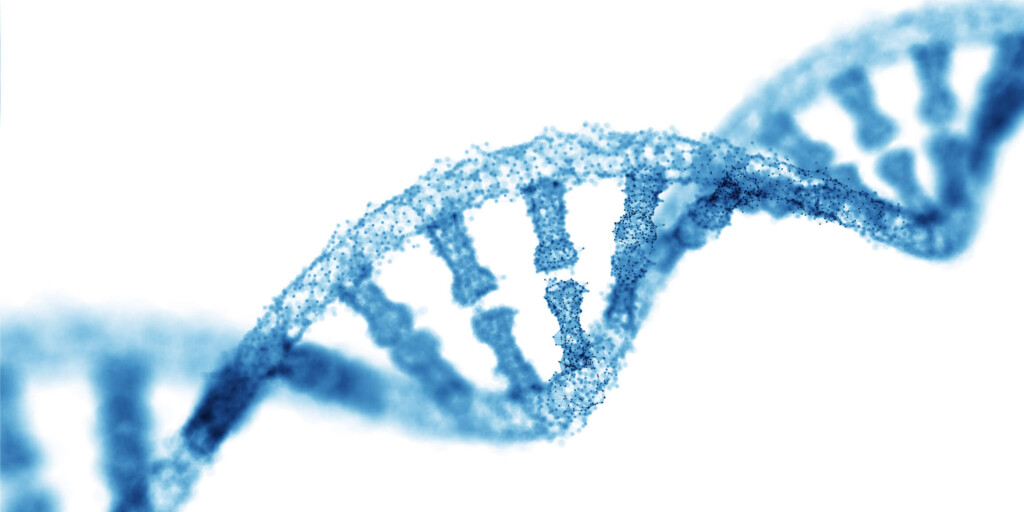 FDA Accepts Sarepta Therapeutics' New Drug Application (NDA) for Golodirsen to Treat DMD Amenable to Exon 53 Skipping
By Jeanene Swanson | Friday, March 1, 2019
On Feb. 14, Sarepta Therapeutics announced that the U.S. Food and Drug Administration (FDA) accepted its New Drug Application (NDA) seeking approval under Priority Review for golodirsen (SRP-4053), its drug candidate for treating Duchenne muscular dystrophy (DMD) in patients amenable to skipping exon 53. Priority Review status requires the FDA to review the application and decide on whether to approve golodirsen within six months (the typical review period is 10 months). An anticipated decision is expected in August 2019.
DMD is caused by a mutation in the dystrophin gene on the X chromosome that results in little or no production of dystrophin, a protein that is essential for keeping muscle cells intact. Golodirsen is an "exon-skipping" drug designed to slow disease progression in DMD. Because it targets a section of genetic code called exon 53, it may help up to 8 percent of boys with DMD with mutations in this gene. Another Sarepta drug, Exondys 51, which is based on the same strategy as golodirsen, was approved by the FDA in 2016 to treat boys with DMD caused by a mutation amenable to skipping exon 51.
Sarepta reports increase in dystrophin protein production
The NDA includes data from a trial conducted in Europe to assess the safety, tolerability, pharmacokinetics (how the drug is absorbed, distributed and metabolized in the body) and efficacy of golodirsen in 25 DMD boys with confirmed deletions of the dystrophin gene amenable to exon 53 skipping. Preliminary results reported in late 2017 indicated that treatment with golodirsen for approximately one year increased dystrophin protein production. Muscle biopsies support that all participants responded to the drug, with increased levels of exon 53 skipping compared to measurements taken at baseline (prior to beginning treatment). The 25 boys with DMD who participated in the phase 1/2 clinical trial will continue to be evaluated for a total of 144 weeks. The study is expected to be completed in May 2019, and Sarepta has said it plans to release study data at a future medical or scientific conference. The company recently reported results from the same ongoing trial that suggested statistically significant increases in the amount of dystrophin by two different measures.
The safety and efficacy of golodirsen is also being evaluated in the ongoing phase 3 ESSENCE study in boys with DMD gene deletions amenable to skipping exons 45 or 53. This trial currently is recruiting approximately 100 people to participate at sites across the United States, Canada and Europe.
About golodirsen
Golodirsen uses Sarepta Therapeutics' exon-skipping technology to target exon 53 of the DMD gene.
Exon skipping is a treatment strategy in which sections of genetic code are "skipped" (spliced out, or left out) during the protein manufacturing process, allowing cells to create shortened but partially functional dystrophin protein, the muscle protein missing in DMD. Exon skipping is not a cure for DMD but potentially could lessen the severe muscle weakness and atrophy that is the hallmark of the disease.
Just as individuals with DMD caused by a mutation that would be amenable to skipping exon 51 could benefit from treatment with Exondys 51, those with DMD caused by a mutation that would be impacted by skipping exon 53 potentially could benefit from treatment with golodirsen.
Although treatment with golodirsen would not cure Duchenne, it could slow progression of the disease which, in turn, could extend the length of time individuals with DMD could walk, eat independently and breathe without assistance.
MDA's role in funding
MDA has been central to development of the exon-skipping approach from the beginning, having funded foundational work upon which the strategy was built. Laboratory development of exon-skipping therapies began in the 1990s, including notably with MDA-funded work by Steve Wilton, Ph.D., and colleagues. Their work led to the invention of what would later become golodirsen and other related exon-skipping drugs, followed by development by Sarepta.
To learn more about the phase 3 trial, visit clinicaltrials.gov and enter NCT02500381 into the search box. To learn more about the phase 1/2 trial, visit clinicaltrials.gov and enter NCT02310906 into the search box.
For more information on the NDA acceptance, read the company's press release.
Disclaimer: No content on this site should ever be used as a substitute for direct medical advice from your doctor or other qualified clinician.