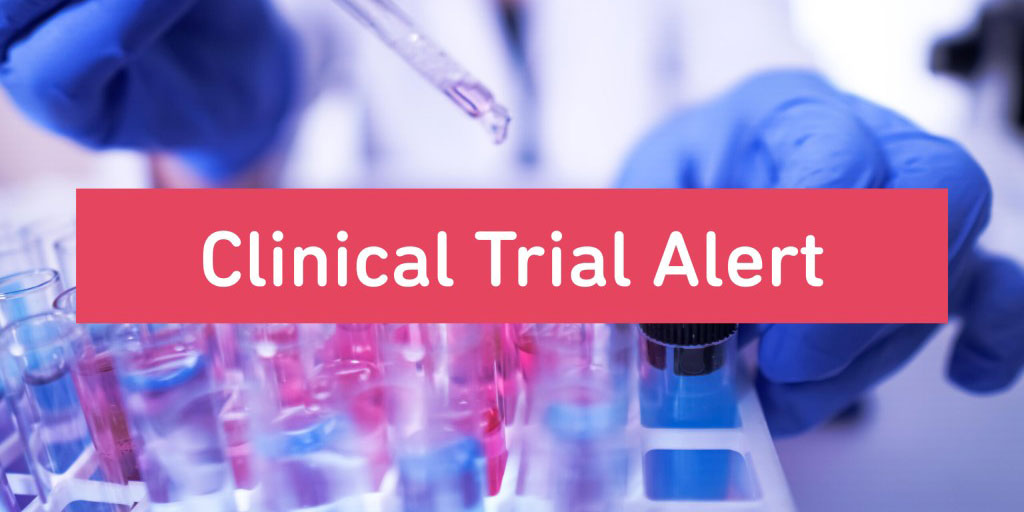 Clinical Trial Alert: Observational Study to Identify Biomarkers in Individuals Receiving Radicava for ALS
By MDA Staff | Wednesday, March 10, 2021
Researchers at Mitsubishi Tanabe Pharmaceutical America (MTPA) are seeking individuals living with amyotrophic lateral sclerosis (ALS) to participate in a six-month observational study. This study is designed to identify biomarkers to serve as quantifiable, biological, non-clinical measures of Radicava (edaravone) effects on ALS.
Observational measures might include assessment of vitals; blood and urine collection; safety assessments; use of the revised ALS functional rating scale (ALSFRS-R); King's clinical staging; medical history; International Classification of Functioning, Disability, and Health (ICF); and concomitant medications review.
No experimental treatment is evaluated in this study. The intervention is limited to the collection of samples for biomarker testing.
This six-month study will consist of a total of eight visits, including obtaining consent and screening. Eligible participants who are prescribed Radicava will undergo biomarker testing and clinical assessments at enrollment and at months one, three, and six after enrollment. In-clinic and remote options are available.
To be eligible, individuals must meet all the following criteria:
Males and females age 18 years or older at date of enrollment
Sporadic or familial ALS diagnosed as possible, probable, probable laboratory supported, or definite as defined by the revised El Escorial World Federation of Neurology criteria
Decision made to prescribe Radicava prior to screening
Participant will likely be able to obtain commercial Radicava and likely to complete six cycles of treatment per site investigator estimation
Participant either naïve to Radicava or who did not receive any Radicava dose within 28 days prior to screening
Signed informed consent by the subject, or a witness if a subject cannot read or write or is physically unable to talk or write, obtained before any study-related activities are undertaken
Individuals may not be eligible to participate if they have a contraindication to Radicava or if they are participating in an interventional clinical trial.
Please visit https://clinicaltrials.gov/ct2/show/NCT04259255 for the full listing of exclusion criteria.
Travel support may be available.
To learn more or to inquire about participation, contact Lia Tamburello, clinical trial project manager, NCRI, at (617) 724-2609 or lmtamburello@mgh.harvard.edu.
Disclaimer: No content on this site should ever be used as a substitute for direct medical advice from your doctor or other qualified clinician.