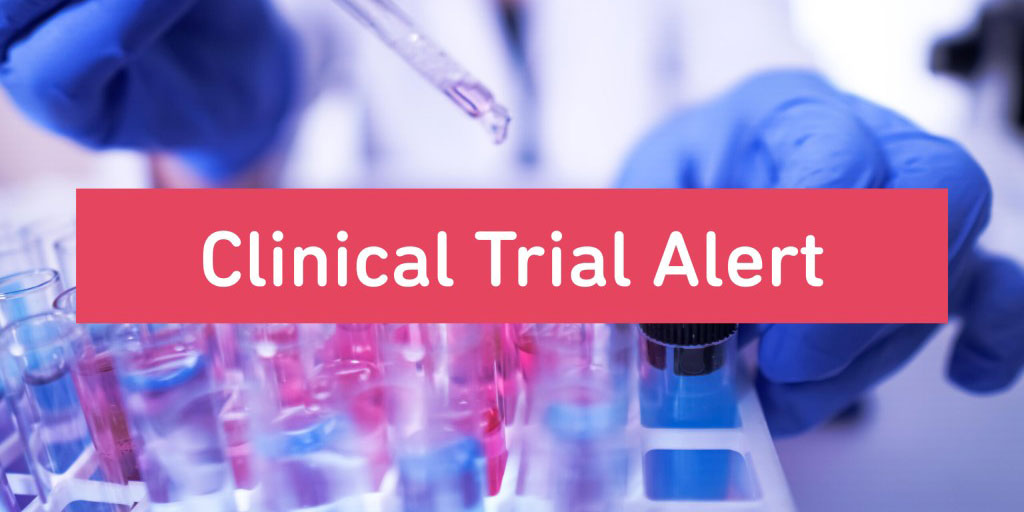 Clinical Trial Alert: Phase 1b/2a Study of Descartes-08 in Adults with Generalized Myasthenia Gravis
By MDA Staff | Friday, July 30, 2021
Researchers at Cartesian Therapeutics are seeking adults living with generalized myasthenia gravis (gMG) to participate in a phase 1b/2a clinical trial to evaluate safety, tolerability and manufacturing feasibility of the investigational drug Descartes-08 to treat gMG. Descartes-08 is designed to eliminate the aberrant plasma cells that cause gMG, potentially reducing the clinical symptoms of the disease.
This is an open-label Phase 1b/2a dose-escalation study, which means that all participants will receive up to six doses of Descartes-08 during the course of the study. The participants will be divided into three cohorts on different administration schedules; cohort A with receive the drug twice a week for 3 weeks, cohort B will receive it once a week for 6 weeks, and cohort C will receive it for once a month for 6 months. The drug will be administered as an intravenous infusion.  
Participants will be evaluated for various outcome measures at approximately ten doctor visits. Evaluations will utilize standard clinical assessment scales such as Quantitative Myasthenia Gravis (QMG), Myasthenia Gravis Quality of Life (MG QoL 15R), Myasthenia Gravis Activities of Daily Living (MG ADL), MG Composite, MGFA Class and MG Post Intervention Status (MG PIS).
To be eligible for the study, individuals must meet the following inclusion criteria:
At least 18 years of age
Clinically defined diagnosis of gMG at the time of screening
Concomitant immunosuppressive drugs must be deemed necessary by the investigator
If using corticosteroids, the daily dose must be stable and not exceed 40 mg/day of prednisone equivalent 
Anti-nAChR, anti-MuSK, or anti-LRP4 titer or anti-AChR cluster antibody above the reference laboratory upper normal limit (UNL) and documented within the past 10 years of screening
Willing to return for all study visits 
Ability to give written informed consent
MG-ADL total score > 6
Individuals may not be eligible to participate if they are affected by another condition or illness or receiving another treatment that might interfere with the ability to undergo safe testing.  
Please visit this link NCT04146051 for the full listing of inclusion and exclusion criteria.
Travel support may be available for study participants. 
To learn more about the study or inquire about participation, please visit the trial website at Descartes-08 study orcontact Adam Chowdhury by email at Adam.Chowdhury@cartesiantx.com.
Disclaimer: No content on this site should ever be used as a substitute for direct medical advice from your doctor or other qualified clinician.