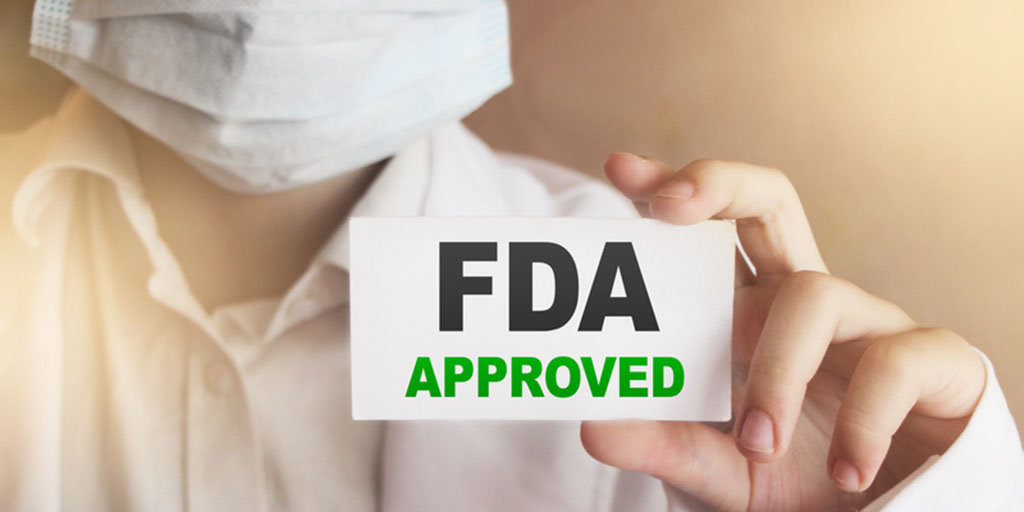 FDA approves Octapharma's Octagam® 10% for Treatment of Adults with Dermatomyositis
By Sujatha Gurunathan | Thursday, July 29, 2021
On July 20, the US Food and Drug Administration (FDA) granted approval to Octagam® 10% for the treatment of adult dermatomyositis, a rare immune-mediated inflammatory disease. Octagam® 10% is the first and only intravenous immunoglobulin (IVIg) approved for dermatomyositis.
Dermatomyositis is an autoimmune condition that involves inflammation of muscles and associated tissues, such as the blood vessels that supply the muscles. The cause of dermatomyositis is unknown. The disease affects approximately 10 out of every 1 million US residents, with the greatest incidence in adults in their late 40s to early 60s and children between the ages of 5 and 15. Affected individuals commonly experience skin rashes, chronic muscle inflammation and progressive muscle weakness. Complications of the disease can include difficulty swallowing, aspiration pneumonia, breathing problems and calcium deposits on muscles, skin and connective tissues, as well as a three-fold increased risk of mortality.
Clinical trials support approval of Octagam® 10%
The FDA based its decision to approve Octagam® 10% on the results of the phase 3 clinical trial ProDERM, which evaluated the long-term efficacy and safety of IVIg for adults with dermatomyositis. 
The ProDerm trial included a 16-week, double-blind, placebo-controlled period during which 95 participants at 36 sites globally were randomly assigned either high-dose Octagam® 10% or an inactive placebo every four weeks. This was followed by a 24-week open-label extension phase, during which all participants received Octagam® 10%. Response to treatment was measured using the 2016 American College of Rheumatology (ACR)/European League Against Rheumatism (EULAR) myositis response criteria.
Octagam® 10% was found to be safe and tolerable, in accordance with previous studies. Common adverse events experienced by participants included chills, difficulty breathing, fever, headache, increased blood pressure and heart rate, infusion site reactions, musculoskeletal pain, and nausea or vomiting.
During the initial 16-week study period, 78.7% of participants receiving Octagam® 10% responded positively to treatment as compared to 43.8% of those receiving placebo. After switching to Octagam® 10% in the extension period, the placebo group attained a similar response rate at week 40 as did the drug-treated participants at week 16. 
Secondary endpoints of the study included the proportion of patients with a moderate or major improvement at week 16, as assessed by the total improvement score and cutaneous dermatomyositis disease area and severity index (CDASI). Participants receiving Octagam® 10% showed significant improvement in the secondary endpoints compared to participants receiving placebo. 
About Octagam® 10%
Octagam® 10% [Immune Globulin Intravenous (Human)] is an immune globulin intravenous (human) liquid preparation indicated for the treatment of:
Chronic immune thrombocytopenic purpura (ITP) in adults
Dermatomyositis (DM) in adults
Boxed warnings for Octagam® 10% include risk for thrombosis, renal dysfunction, and acute renal failure.
To learn more about the approval of Octagam® 10%, read the company's press release. For more information about the ProDERM trial, visit ClinicalTrials.gov and enter "NCT02728752" into the search box.
MDA's Resource Center provides support, guidance, and resources for patients and families, including information about the approval of Octagam® 10%, open clinical trials, and other services. Contact the MDA Resource Center at 1-833-ASK-MDA1 or ResourceCenter@mdausa.org.
Disclaimer: No content on this site should ever be used as a substitute for direct medical advice from your doctor or other qualified clinician.