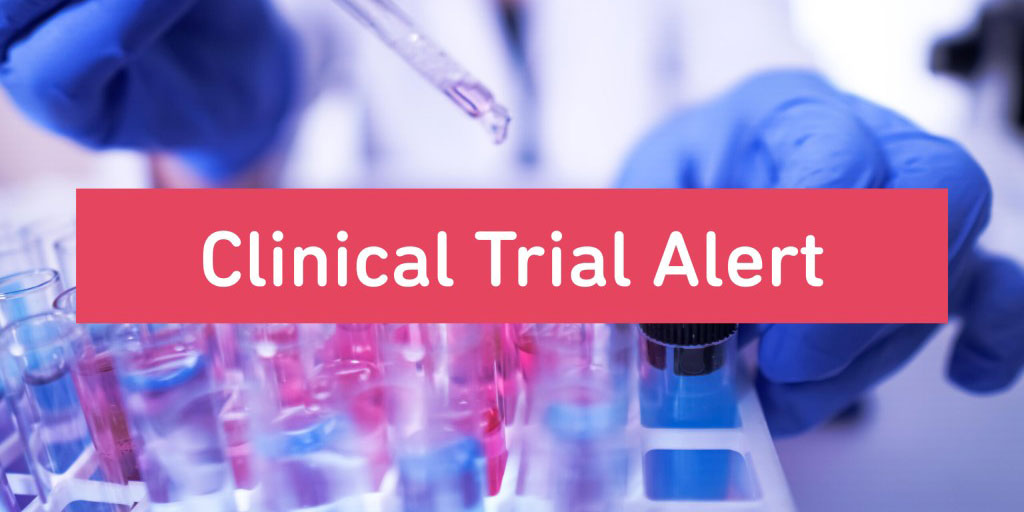 Clinical Trial Alert: Phase 3 Study of Pamrevlumab (FG-3019) in Combination with Systemic Corticosteroids in Ambulatory Boys with DMD
By MDA Staff | Sunday, July 25, 2021
Researchers at FibroGen are seeking boys living with Duchenne muscular dystrophy (DMD) to participate in a phase 3 clinical trial to evaluate efficacy of the investigational drug pamrevlumab (FG-3019) in combination with systemic corticosteroids to treat DMD. Pamrevlumab is designed to decrease fibrosis in the muscles, thereby protecting the heart and lungs. This has the potential to improve muscle strength in people living with DMD.
This study is a randomized, double-blind, placebo-controlled study. This means that participants will be randomly assigned to either receive pamrevlumab or an inactive placebo control over the course of the study. The total trial duration for each participant will be 60 weeks, including 29 visits scheduled every two weeks during the treatment period.
The drug/placebo will be administered as an intravenous infusion. Participants will be evaluated for various outcome measures using tests such as North Star Ambulatory Assessment (NSAA), 4-stair climb velocity, 10 min walk/run, the time to stand, and the time to loss of ambulation.
To be eligible, individuals must meet the following inclusion criteria:
Males at least 6 to <12 years of age at screening
Written consent by legal guardian 
Medical history includes diagnosis of DMD and confirmed Duchenne mutation 
Reproducible predicted FVC between 45-85%
On a stable dose of systemic corticosteroids for a minimum of 6 months, with a dosage in compliance with the DMD Care Considerations Working Group recommendations
Able to complete 6MWD test with a distance of 270m-450m, on two occasions within 3 months prior to randomization 
Able to rise (TTSTAND) from floor in <10 seconds (without aids/orthoses) at screening visit
Able to undergo MRI test for the lower extremities vastus lateralis muscle
Received pneumococcal vaccine and is receiving annual influenza vaccinations
Adequate renal function
Adequate hematology and electrolyte parameters
Adequate hepatic function
Individuals may not be eligible to participate if they are affected by another illness or receiving another treatment that might interfere with the ability to undergo safe testing.  
Please visit this link NCT04632940 for the full listing of inclusion and exclusion criteria.
Travel support is available for study participants and families. 
To learn more about the study or inquire about participation, please contact Jessica Charpentier by phone: 415.978.1346 or email: LELANTOS@fibrogen.com.
Disclaimer: No content on this site should ever be used as a substitute for direct medical advice from your doctor or other qualified clinician.