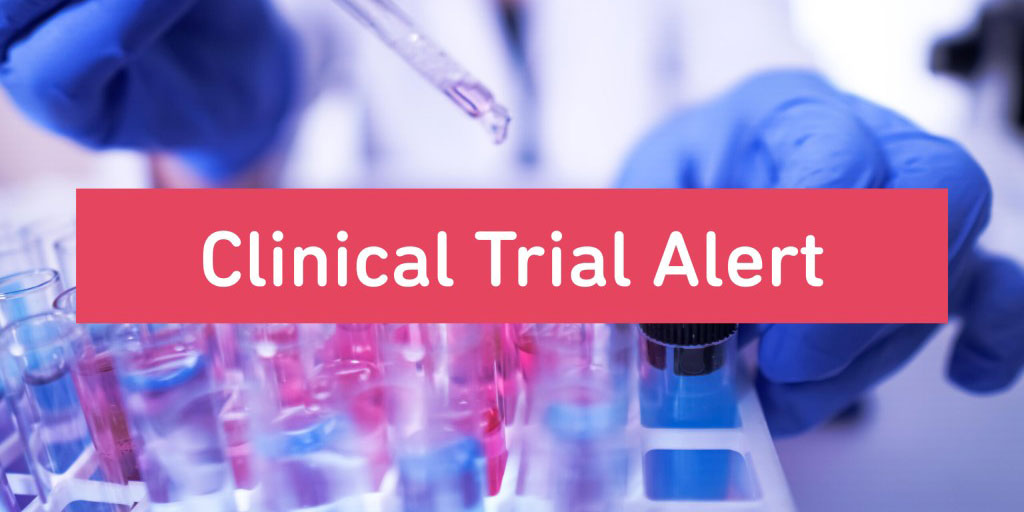 Clinical Trial Alert: Phase 2 Study of Pitolisant for Treatment of Excessive Daytime Sleepiness in Adults with Myotonic Dystrophy, Type 1 (DM1)
By MDA Staff | Friday, July 16, 2021
Researchers at Harmony Biosciences are seeking adults living with myotonic dystrophy, type 1 (DM1) to participate in a phase 2 clinical trial and open-label extension to evaluate safety and efficacy of the investigational drug pitolisant (brand name Wakix) to treat excessive daytime sleepiness and other non-muscular symptoms of DM1. Pitolisant treatment increases the amount the chemical histamine in the brain, which is expected to promote wakefulness. Chronic treatment with pitolisant may decrease the excessive daytime sleepiness experienced by many people with DM1, as well as improve other effects of the disease such as fatigue and altered cognitive function.
This study is a randomized, double-blind, placebo-controlled study. This means that participants will be randomly assigned to either receive pitolisant or an inactive placebo control for the first part of the study. The total duration of the study will be 17 weeks, which will include a screening period of up to 45 days, a three-week titration phase where the drug dose is gradually increased, and an eight-week, double-blind treatment phase with pitolisant/placebo. During the treatment phase, there will be a total of five scheduled visits (including the screening visit) and four telephone visits. Following the study, there will be an open-label extension period in which all eligible participants will have the opportunity to receive pitolisant.
The drug/placebo will be administered as an oral tablet. During the course of the study, participants will be asked to answer a number of questionnaires, as well as take part in a cognitive function test, heart monitoring, physical examinations, a blood test and a sleep study. 
To be eligible, individuals must meet the following inclusion criteria:
Able to provide voluntary, written informed consent
Diagnosis of DM1 confirmed by genetic testing 
Male or female patients ages 18-65 years at the time of enrollment
Epworth Sleepiness Scale (ESS) score of ≥12 (at screening and baseline)
A mean sleep latency of ≤25 minutes as determined by MWT score at the baseline visit (visit 2).
If on a wake-promoting treatment, must be on a stable dose for at least two months prior to screening OR agree to remain off such treatments for the duration of the study 
Agree to remain off cannabidiol and tetrahydrocannabinol for the duration of the study
Able to walk independently with or without an assistive device (e.g., cane, walker, orthoses allowed).
Individuals may not be eligible to participate if they are affected by another illness or condition or receiving another treatment that might interfere with the ability to undergo safe testing.  
Please visit this link NCT04886518 for the full listing of inclusion and exclusion criteria.
Travel support is available for study participants and families.
To learn more about the study or inquire about participation, please contact Harmony by email: clinicaltrials@harmonybiosciences.com or by phone: Ann Adee, Associate Director, Clinical Operations: (773) 383-6258.
Disclaimer: No content on this site should ever be used as a substitute for direct medical advice from your doctor or other qualified clinician.