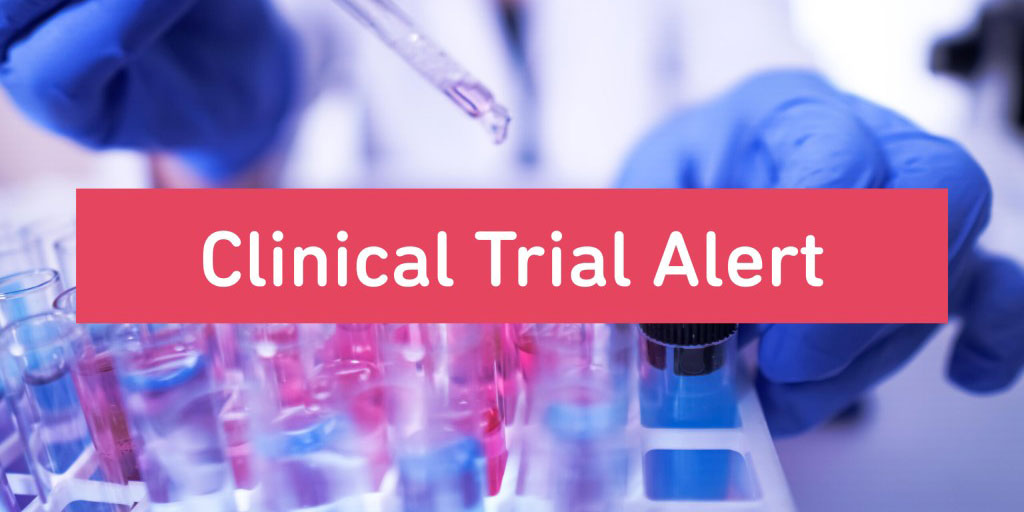 Clinical Trial Alert: Phase 1b and Open-Label Extension Study of ASP0367 in Boys with DMD
By MDA Staff | Thursday, July 15, 2021
Researchers at Astellas Pharma Inc. are seeking boys living with Duchenne muscular dystrophy (DMD) to participate in a phase 1b clinical trial and open-label extension to evaluate safety, tolerability and preliminary efficacy of the investigational drug ASP0367 (MA-0211) to treat DMD. ASP0367 is designed to increase the number and function of the mitochondria in cells, thereby increasing energy production. This has the potential to improve muscle health and function, reduce inflammation, and increase endurance in people living with DMD.
This study is a randomized, double-blind, placebo-controlled study, followed by an open-label extension. This means that study participants will be randomly assigned to either receive ASP0367 or an inactive placebo control during the first half of the study period (12 weeks), and then all participants will receive ASP0367 during the second half of the study period (12 weeks). The total trial duration for each patient will be about eight months, consisting of a four-week pre-treatment screening period, a 24-week treatment period, and a four-week post-treatment follow-up period. Participants can choose not to participate in the open-label extension, in which case the trial period would last only five months.
The drug/placebo will be administered as an oral tablet taken daily over the study period. Participants will be evaluated for various outcome measures at approximately seven hospital visits and eight home visits by a qualified home healthcare provider, as well as through follow-up phone calls. Evaluations may include physical examination (height, weight, vital signs), 12-lead electrocardiogram (ECG), cardiac imaging (echocardiography), blood/urine test, assisted 6-minute cycling test, upper limb assessment, 2-minute walk test, respiratory function tests, patients reported outcomes, digit span test, and Columbia-suicide severity rating scale (C-SSRS).
To be eligible, individuals must meet the following inclusion criteria:
Confirmed diagnosis of DMD 
Male subject of reproductive potential 
Stable daily dose of corticosteroids for 6 months prior to the time of enrollment (at baseline)
Stable cardiac therapy for 3 months prior to the time of enrollment (at baseline), if needed
Unable to complete the 10-meter run/walk in <6 seconds at screening (recently changed from 10 seconds)
PUL 2.0 entry item A score of 4, 5 or 6 at screening.
Agreement not to participate in another interventional study while participating in the present study
For those receiving exon-skipping therapy­­ – on a stable dose regimen with a single commercially-available product for at least 6 months prior to randomization at baseline
Individuals may not be eligible to participate if they are affected by another illness or receiving another treatment that might interfere with the ability to undergo safe testing.  
Please visit this link ClinicalTrials.gov ID: NCT04184882 for the full listing of inclusion and exclusion criteria.
Travel support is available for study participants and families, and can be accessed by contacting your nearest study site for additional information. 
To learn more about the study or inquire about participation, please contact Astellas Pharma Inc by phone at 800-888-7704 or email at Astellas.registration@astellas.com. 
Disclaimer: No content on this site should ever be used as a substitute for direct medical advice from your doctor or other qualified clinician.