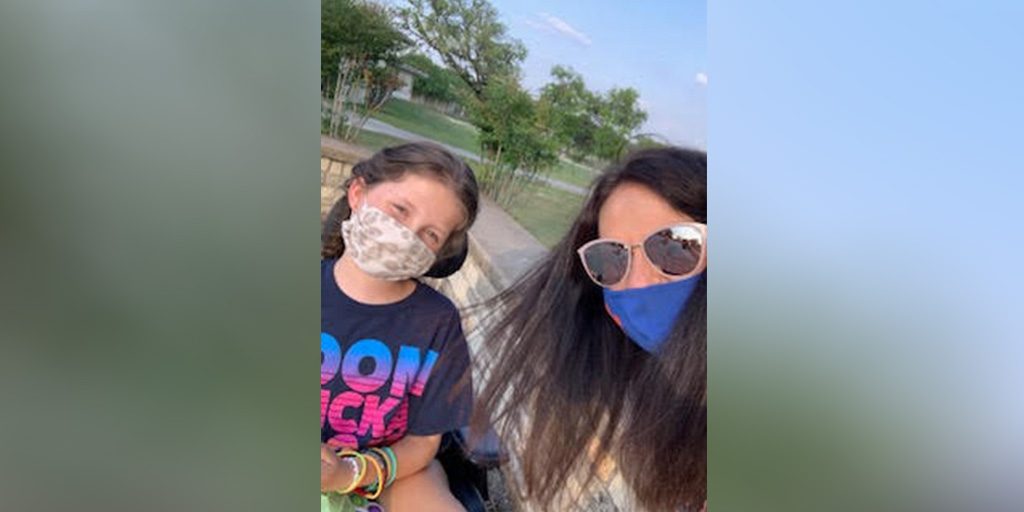 It Is OK to Have Mixed Feelings About Resuming Activities After Being Vaccinated
By Claire Sykes | Thursday, August 5, 2021
For more than a year we heard these messages: Wash your hands. Wear a mask. Stay six feet apart.
Now, the Centers for Disease Control and Prevention (CDC) says people who are fully vaccinated can resume many of the activities they did before the pandemic. The CDC recommends masks indoors in public for everyone in locales where there is high transmission of COVID-19, and for individuals who have weakened immune systems or are at increased risk for severe illness.
But, even for those who are fully vaccinated, it may not be easy to ease our vigilance. For many people living with a neuromuscular disease, the idea of doing things they used to do before the pandemic elicits mixed emotions — both excitement and fear.
Whether it's a big family reunion, a restaurant dinner for two, or going back into the office or classroom, you might be anxious about getting out there. If you're eager, that's OK, too. Whatever your feelings, with the right safety measures and mindset, you can make the healthiest decisions for you.
Challenges and changes
"All of us are facing the unknowns of the coronavirus and its variants. And there's a lack of trust for many people who don't know what or whom to believe and what they should do," says Shannon Hickey, LMSW, a social worker at the MDA Care Center at the University of Rochester in New York. "Also, after a year plus of isolation, it's scary to shift back to being in-person, not knowing what precautions other people are taking."
Leeann Fortenberry, a second-grade teacher in Waco, Texas, is nervous about her daughter Faith, who has spinal muscular atrophy (SMA), going to school in the fall. "She's at a new school with new peers, and there'll be field trips and assemblies together. I fear we'll see a lot more illness."
For her part, Faith, 10, is optimistic about the coming year. "I feel like everything is way better than it was last year," she says. "I'm pretty good and ready to go back to school."
John Scurto, 24, of Boca Raton, Florida, also is excited about getting out of the house more. He enjoys living with his parents and younger sister, but he's also missed other family and friends. He's eating in restaurants again, although he avoids small or crowded businesses and wears a mask while waiting for his food. Last spring, the University of Florida MBA student who lives with SMA went to Gainesville to meet his online classmates in-person for the first time. "There's comfort knowing that I am vaccinated and have some protection," John says. "But I'm still being as careful as possible."
So is Sandra Young, 58, the director of foundation relations at Public Justice in Washington, DC. She's also pursuing a doctorate in nonprofit management and leadership from Capella University. Living with late-onset Pompe disease (LOPD), she says, "I don't hang out with friends who aren't vaccinated, and they know why." Just as she did before the vaccine was available, Sandra orders groceries online, thoroughly cleans her fruits and vegetables, uses disinfectant wipes on surfaces other people touch, wears a mask and gloves in public places, and washes her hands frequently.
Ten tips to tame anxiety
Following the CDC-recommended safeguards and taking any other precautions that feel right for you — and weighing the risks and rewards of certain activities — can help you feel more confident and in control. But, if going back out in the world gives you anxiety, here are some practices that can help you find peace and calm:
Be positive. It's a decision you make, reinforced every day by optimistic thoughts that you feed with the actions you take.
Connect with others. You needn't go through this alone. "Strong ties with family and friends help you deal with the unknowns together," Shannon says.
Talk with your kids. "Keep conversation open about the coronavirus and be honest about it, in a kid-friendly way," Shannon says. "Sugarcoating it could make it worse."
Stay busy. Start a new hobby, enroll in a class, organize your phone photos, do volunteer work, learn a language. The list goes on.
Find your fun. Read, draw, play music, or do puzzles. Sandra plays Nintendo games with her nephew.
Escape from reality. You might need to take a break from the news occasionally. "Try to disengage from things in the world that scare or worry you," Shannon says.
Get moving. "Depending on your abilities, focus on upper or lower body strength at least 30 minutes a day," Shannon advises. Sandra loves her aquatic therapy.
Be still. Meditate, or just stop and take a few deep breaths. "These can help calm us down from the fight-or-flight mode of anxiety," Shannon says.
Relax and renew. Go out in nature or look at the view out the window. "Listening to music is my getaway," says Sandra, a jazz lover who also enjoys a bath by candlelight.
Get and give support. Join a community group where you can freely share your feelings and thoughts. You also might consider talking with a counselor or therapist one-on-one.
Hang onto hope
"With the coronavirus, we don't know what it will be like in a month, a year, or 10 years from now. But you can't worry about the future," Shannon says. "Take it day by day and live in the moment."
"And enjoy each day," says John, who appreciates time with family and friends more than ever.
When you feel anxious, these words from Faith might help: "We definitely need to be more careful than we think we should," she says. "But do your best and everything will be fine. You can do this. Everything's going to be OK."
Learn about COVID-19 recommendations for the neuromuscular disease community and find more vaccine information at mda.org/covid19.
Disclaimer: No content on this site should ever be used as a substitute for direct medical advice from your doctor or other qualified clinician.