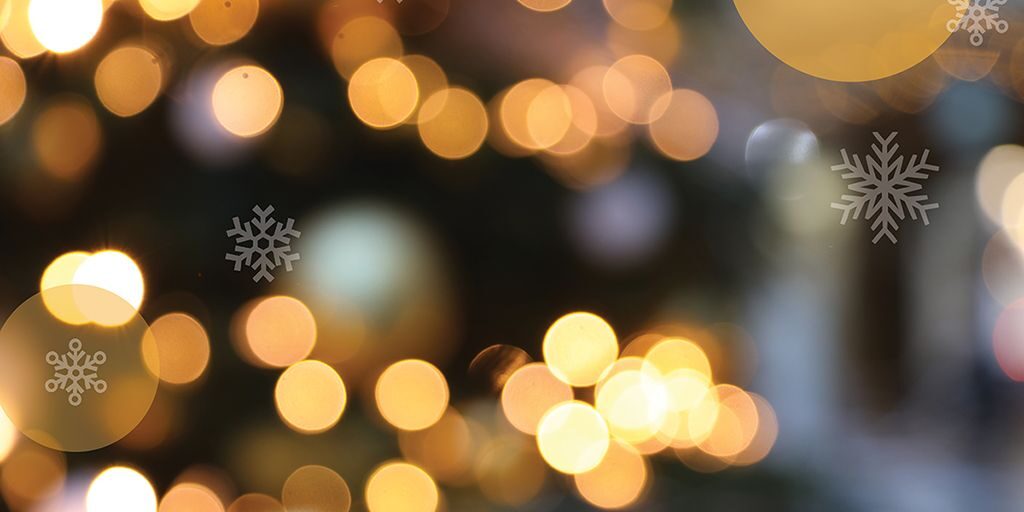 How to Have Your Best Holiday Season Yet
By MDA Staff | Friday, November 17, 2023
5 Second Summary
Sure, there's a lot to do at this hectic time of year, but there's also a lot to enjoy. Addressing these five common holiday challenges can help you stress less and focus more on the happiness of the season.
The holiday season isn't just joyful — it can also be challenging. From navigating airports to planning budgets and parties, this time of year can go from festive to frustrating fast. Fortunately, it doesn't have to. With some preparation, you can meet those holiday challenges, manage them, and still have the energy to enjoy yourself.
We spoke with experts about five common holiday-related challenges for people in the neuromuscular disease community. Here are their top tips to make this holiday season your best one ever.
Challenge 1: Managing energy
Juggling the usual holiday expectations of gift buying, cooking, and entertaining — on top of a neuromuscular disease — can leave you feeling sapped. Pamela Glazener, OTR, ATP, an occupational and assistive technology therapist at Houston Methodist Hospital, offers tips for enjoying the holidays without being wrung out.
"The people I work with usually know that if they are very busy one day, they may not have a good day the next day because of the fatigue factor," she says. "But when everyone is 'go, go, go,' it's hard to say, 'I need to stop and take a break.'"
Her first piece of advice: Pace yourself. "If your tank is empty by noon, take a rest so you can recharge," she says. "If you are looking forward to a very important party, maybe avoid doing anything the day before."
When you go to holiday gatherings, Pamela advises bringing along tools that will help you do what you need to do with less effort, such as a portable ramp or a toilet lift.
She also notes that some people travel with a manual wheelchair for convenience, but this can contribute to fatigue. "Do the prep work necessary to be able to take your power chair because you'll save energy and be more independent," she says.
Start preparing for trips early so you're not packing on the same day you're traveling. "I tell clients to load the car the night before or even a few days before. It's just less stress and less energy expense," she says.
Challenge 2: Travel
Getting to your holiday destination can easily become the most stressful part of the season. Travel blogger Cory Lee, who lives with spinal muscular atrophy (SMA), shared his biggest piece of advice for minimizing challenges during the busiest travel time of the year: Get there early.
This is especially important if you're flying. "Planning your flight a day earlier than you need to be there will ensure you are prepared for flight delays and cancellations. No one wants to spend the holidays stuck at the airport," he says.
He also emphasizes communicating with your airline. "Discuss the details of your accessibility needs so they can be documented," he says. "If you are using a power wheelchair, give them the height, weight, and type of battery. The more the airline knows in advance, the easier your travel day will be."
The Transportation Security Administration (TSA) also offers a free service called TSA Cares. This allows you to alert TSA if you need screening assistance, so you can get through airport security quickly.
Lastly, Cory says don't over-plan activities once you're there. Ideally, getting to your destination early will give you some time to rest after your travel. "We need to find a way to slow down enough to truly enjoy this time with our family and friends," he says.
Challenge 3: Accessible gatherings
The joy and togetherness of the holiday season should be reflected in get-togethers that are accessible to everyone.
If you're attending an event and you're not sure if it will be accessible, Lauren Herringdine, Senior Director of Signature Events at MDA, advises reaching out to the organizer to ask questions and let them know what you need.
"You are your own advocate, so don't be shy about expressing your needs," she says. "We all learn from sharing, and the more vocal we can be about our needs, the more we can continue to make a comfortable environment for anybody who might come through the door."
If you're planning a holiday party, Lauren offers some advice: "During the planning process, walk through every single piece of the space that you will use to ensure the space is wide enough for wheelchairs and it's accessible all the way through, from the moment guests arrive to the moment they leave," she says.
Lauren also emphasizes paying attention to small details when setting up your space for accessibility — for example, make sure food and drink stations are at a height that is accessible for those in wheelchairs and there is ample accessible parking.
Challenge 4: Eating healthy
It wouldn't be the holidays without delicious treats, but all those tempting foods and drinks can make it difficult to stick to a healthy diet. So, we asked our expert: Is it possible to balance good nutrition with enjoying seasonal goodies?
Tad Campbell, Assistant Professor of Clinical Nutrition at the University of Texas Southwestern Medical Center, believes so, and he offers some tips for approaching holiday feasting sensibly:
Don't skip meals. It's tempting to skip breakfast, for example, if you're looking forward to a big family lunch. But skipping meals leads to poor food choices and overeating. "Someone with a neuromuscular disease may need to watch out for weight gain, especially if they're not as mobile as they used to be," Tad says.
Eat a healthy snack before an event. A healthy protein (such as Greek yogurt or a handful of nuts) or complex carbohydrates (such as whole-wheat bread, fruits, or veggies) will keep you from arriving hungry and overfilling your plate.
Drink in moderation. "Some medications don't interact well with alcohol," Tad says. He recommends asking your healthcare team if it's safe for you to imbibe. When it comes to nonalcoholic drinks, it's good to stay hydrated but if toileting is a concern, keep in mind that consuming a lot of liquid will lead to more bathroom trips.
Watch your portions. If there's something that you look forward to every year, have some, but don't feel like you must have an entire serving. Maybe share a dessert so you don't go overboard.
Spread out your favorite treats. Most holiday foods freeze beautifully. Have a bit now and save some for later.
Challenge 5: Sticking to a budget
It's difficult to enjoy the holidays when you're worried about money. Jonathan Greeson, CFP, a financial planner who lives with SMA, advises beginning holiday budget planning early in the year.
"Christmas comes every year, so be proactive instead of reactive," he says. "Saving for gifts can be just like any other financial goal, such as retirement — you set a goal and follow a plan to reach that goal."
While saving for holiday expenses can take some of the stress out of the season, those in the neuromuscular disease community know it can lead to other challenges. "My greatest frustration is the savings limit faced by those of us receiving SSI or similar assistance. I know how to save and plan for my family's gifts, but I would be over my limit and face penalties," Jonathan says. "My little life hack is to pay over the balance on my credit card, then have a credit on that account for future purchases."
Jonathan also has a hack for gift shopping: "I really like the wish list tool on Amazon," he says. "The prices change often, so you can usually get a better deal. I scroll through my list at least once a week. Sometimes a $25 book is marked down to $7 one day, so patience pays off."
Finally, Jonathan cautions that, although this is the season of giving, we must accept our limits. "It's great to want to give every child in your community a gift, but it's okay if you can't," he says. "Maybe you can organize a fundraiser, so the whole community can make that dream come true. You don't have to do it all yourself."
---
Gift-Giving Made Easy
Is someone with a neuromuscular disease on your gift list? The MDA Quest Media product guide is your destination for thoughtfully curated, seasonally inspired products recommended by MDA Ambassadors.
MDA Ambassadors are a mix of kids and adults living around the nation with different neuromuscular diseases. The guide includes their favorite products and descriptions of how each product helps them in their daily lives. Whether you're looking for something fun or practical, adapted for a specific need or inclusive for all, you're sure to find a gift that will enhance your loved one's life.
---
Next Steps and Useful Resources
Disclaimer: No content on this site should ever be used as a substitute for direct medical advice from your doctor or other qualified clinician.