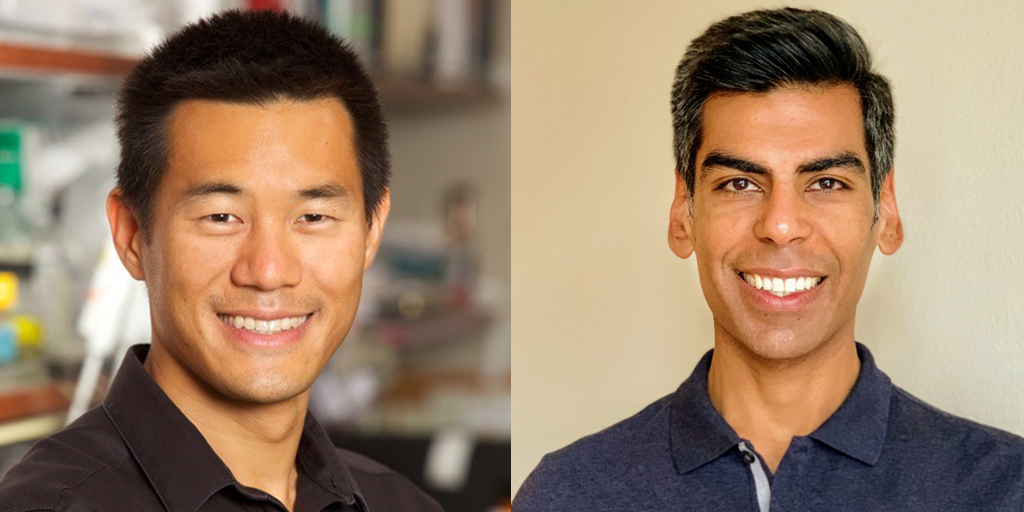 MDA Awards Venture Philanthropy Funding to Locana to Develop Novel Treatment for DM
By Jeanene Swanson | Wednesday, June 12, 2019
Today, MDA and Locana, a leading RNA-targeting gene therapy company, announced the award of an MDA Venture Philanthropy (MVP) grant totaling $550,000 to advance Locana's development program for myotonic dystrophy (DM), the most common form of adult-onset muscular dystrophy.
MVP is the MDA's drug development program that is exclusively focused on funding the discovery and clinical application of treatments and cures for neuromuscular disorders. MVP evaluates and makes targeted investments in for-profit and not-for-profit companies and academics developing therapeutics.
MDA and Locana are hopeful that the company's novel approach to designing highly specific, RNA-targeting therapeutic candidates for DM can address the significant unmet need for treatments for this genetic disease.
Locana's vice president of research and development, Ranjan (Ron) Batra, PhD, will serve as the principal investigator on the project. The proof-of-concept studies were published in the journal Cell when Dr. Batra was in the laboratory of Gene Yeo, PhD, MBA, at the University of California, San Diego, and demonstrated the in vivo safety and efficacy of the approach, including the reversal of molecular and behavioral features of DM. Dr. Yeo is a co-founder of Locana and chair of its scientific advisory board. 
About myotonic dystrophy
Myotonic dystrophy is a genetic neuromuscular disease that affects multiple muscles and systems, including skeletal muscle, cardiac muscle, the gastrointestinal tract, and the central nervous system. In addition to causing weakness of the voluntary muscles, DM also causes the hallmark symptom of this disease, myotonia, or the inability to relax muscles at will. Other symptoms include muscle atrophy, excessive daytime sleepiness, and cataracts. The incidence of DM has historically been estimated at 1 in 8,000 individuals worldwide, or approximately 40,000 people in the United States, though more recent studies indicate the incidence may be as much as three-fold higher.
There are two types of DM: DM1 and DM2. DM1 occurs when a gene on chromosome 19 called DMPK contains an abnormally expanded section. The large "repeat expansions" of DNA lead to the formation of clumps of toxic RNA, which ultimately prevents proteins essential for healthy muscle function from being made properly. (RNA is the molecular step between DNA and protein.) DM2 is caused by an abnormally expanded section in a gene on chromosome 3 called ZNF9. This repeat expansion also leads to the development of clumps of RNA that become toxic to healthy cells.
About Locana's platform
Locana's RNA-targeting gene therapy platform technology aims to address a wide spectrum of human genetic diseases, including DM. Locana has advanced a powerful modular RNA targeting-effector approach that is distinct from DNA-targeting approaches (such as CRISPR/Cas9) and nucleic acid-based RNA targeting approaches (such as antisense oligonucleotides). Locana intends to build a portfolio of therapies that address the root cause of genetic diseases driven by dysfunctional RNA behavior. The therapy to treat DM will use an adeno-associated virus (AAV) to deliver the RNA-targeting therapeutic to treat the affected tissues in patients via a single dose of the gene therapy.
For more information, read MDA's press release or visit the company's website.
Disclaimer: No content on this site should ever be used as a substitute for direct medical advice from your doctor or other qualified clinician.