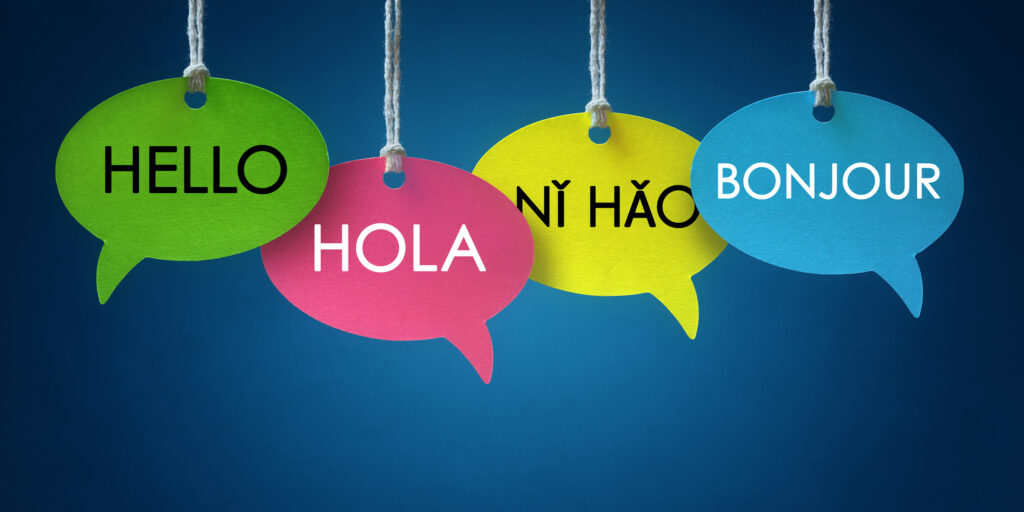 MDA Expands Community Access to Resources with Language Translation Service
By Ashleigh, Care Specialist | Tuesday, February 21, 2023
MDA's mission is to empower the people we serve to live longer, more independent lives. One way that we do this is through support-centered check-in calls and touchpoints. In line with our priority to be available and able to interact with all members of our community, MDA began utilizing a translation service in February 2022. This service provides access to translation on demand for over 101 languages.
MDA Family & Clinical Support Specialists have been able to connect with families who previously may not have been able to easily communicate with MDA due to language barriers. These connections allow Family & Clinical Support Specialists to support requests and provide follow-up regarding the needs of those we serve. Follow-up can include contact during or after an MDA Care Center visit, checking in with newly registered individuals and their families, and inviting families to join MDA and our mission.
MDA's use of real-time translation services enables our Specialists to provide invaluable support and resources. Last year, when hurricane Fiona hit Puerto Rico, MDA Support Specialists worked with the interpreters to reach out to over 200 families living in areas impacted by the catastrophic damage. Specialists were able to connect with 133 families to ensure that they were safe and to collect contact information to provide follow-up and resources. One family that MDA connected with was still without power and was unsure of how to access available assistance services. Utilizing the interpreter, the MDA Specialist was able to provide essential information for the assistance services and resources needed.
In addition to touchpoints with MDA Family & Clinical Care Specialists, the MDA Resource Center is a vital center of communication with our community. The Resource Center is often the first point of contact for individuals who contact MDA. Access to real-time, live translation services allows MDA's Resource Center Specialists to support all inquiries, regardless of preferred language. Translators help Resource Specialists to navigate conversations and provide the proper resources to support individual needs. In 2022, MDA participated in over 291 calls, resulting in 3,075 minutes of support, in languages other than English.
When Erika, a Resource Care Specialist, received a call from a member of the neuromuscular community whose primary spoken language was Spanish, she was able to offer communication access using translation services. During the conversation, the caller was able to communicate to Erika that he needed access and resources to durable medical equipment (DME). With the assistance of the translator, Erika was able to gain accurate contact information and provide him with much-needed DME resources.
"Being able to readily access interpretation for hundreds of languages allows me to help more people than ever before," Erika says. "I've often heard relief and joy from people who finally receive information about their or their loved one's diagnosis in their own language for the first time. I've been able to provide life-changing resources for people who have felt lost in medical systems that cater to English speakers. I love that we now have a translation service and I feel proud that MDA works hard to make our support as accessible as possible to all."
---
Next Steps and Useful Resources
To connect with a Resource Center Specialist or Family Support Team Specialist, please call 1-800-572-1717 or email ResourceCenter@mdausa.org.
Disclaimer: No content on this site should ever be used as a substitute for direct medical advice from your doctor or other qualified clinician.