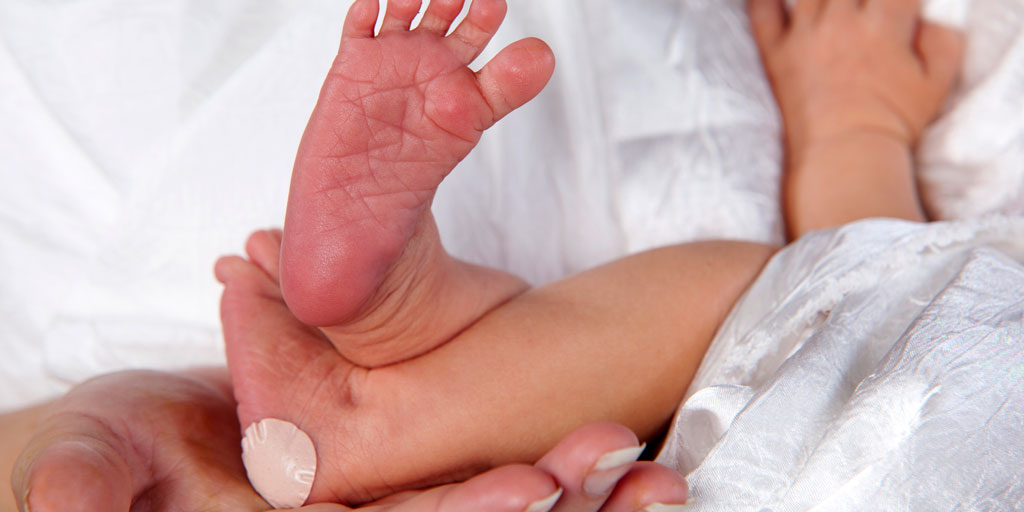 MDA Partners on Pilot Program in North Carolina to Screen Babies for DMD
By Brittany Hernandez | Monday, September 7, 2020
September is Newborn Screening Awareness Month, and today, Sept. 7, is World Duchenne Awareness Day, dedicated to spreading knowledge about Duchenne muscular dystrophy. As we honor both, we're providing an update on our work to ensure every state in the US screens babies at birth for DMD, leading to improved outcomes and longer, stronger lives.
Newborn screening is one of the most successful public health programs in our country. A simple heel prick to collect a spot of blood from every baby born can help identify whether they may have a serious condition, including many that could be deadly if left untreated. Early identification of these conditions is critical, and it's clear that newborn screening saves lives.
MDA has been committed to our work with stakeholders across the community to include two neuromuscular conditions — spinal muscular atrophy (SMA) and Pompe disease — in the national list of 35 conditions for which the federal government recommends newborns should be screened. We have worked hard to ensure that states take up this federal recommendation, and we are committed to adding more neuromuscular diseases (NMDs) to the list of conditions.
Adding any condition to the national recommendation list requires that the stakeholder community submit a nomination package to US Department of Health and Human Services. This package must contain sufficient data, often gathered through pilot screening programs, to show that the condition meets federal requirements for screening.
Right now, MDA is focused on adding DMD to the national newborn screening program. We are proud to share that we have invested in the work of RTI International to add DMD to North Carolina's Early Check screening program. The data gathered through this work, combined with that of other similar projects, will be utilized to advocate for the addition of DMD to the national list of conditions for which all newborns should be screened at birth. Our support of this program also means that newborns in North Carolina will be screened for DMD, providing critical early identification of the condition so that these babies can receive the care and treatment they need through MDA's Care Center Network in the state.
MDA will keep working to ensure that all newborns in every state are screened for SMA, Pompe, Duchenne, and other NMDs to ensure that all babies have access to the care and services they need to grow healthy and strong.
Disclaimer: No content on this site should ever be used as a substitute for direct medical advice from your doctor or other qualified clinician.