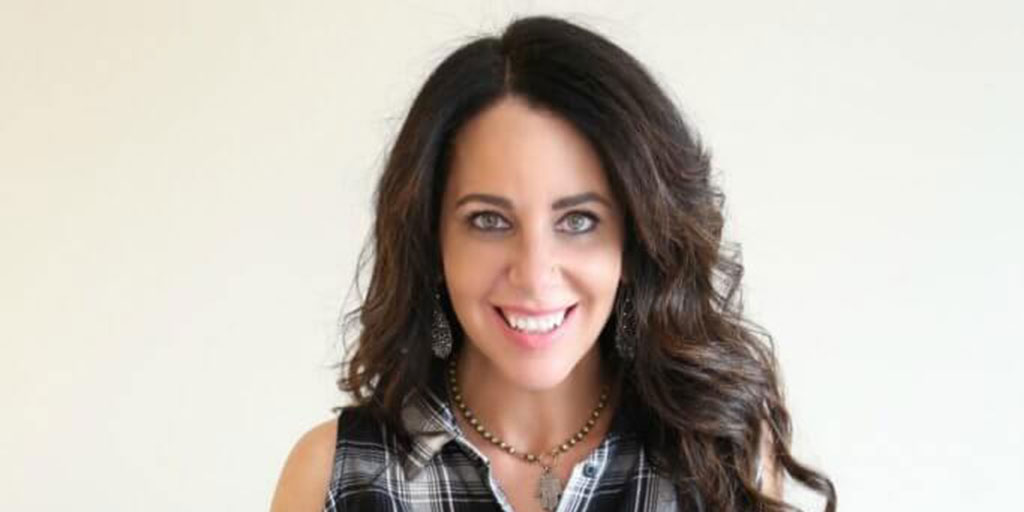 Look & Feel Your Best During Stressful Times: Tips From a Disability Fashion Blogger
By Lainie Ishbia | Thursday, September 3, 2020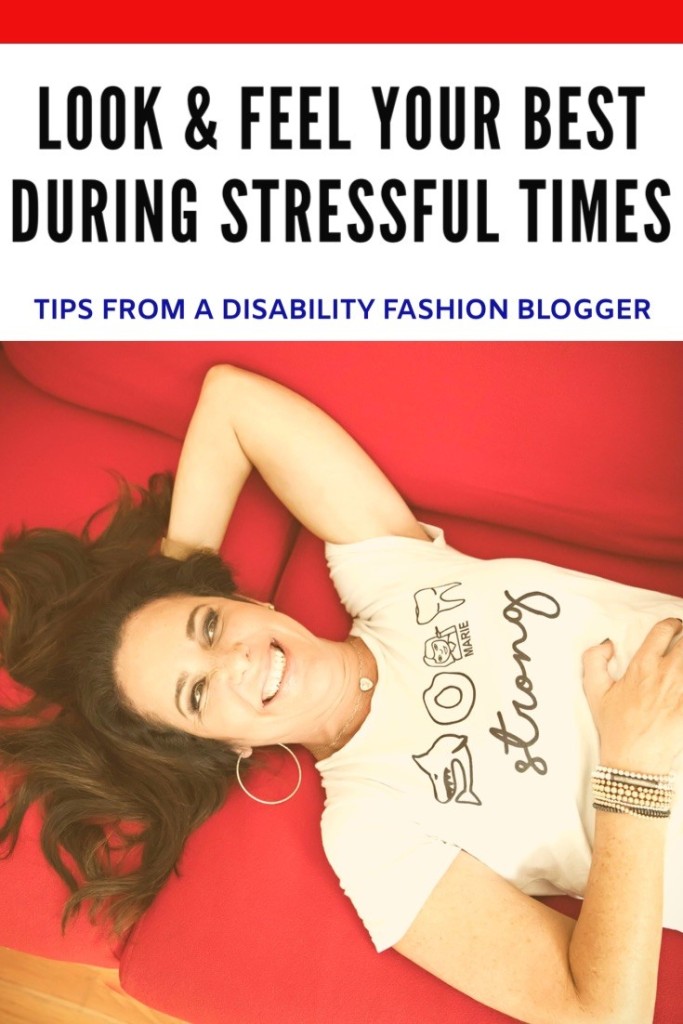 Lainie Ishbia, MSW, is a mom, wife, blogger, fashionista, and disability and empowerment speaker. She wears leg braces and struggles with buttons and everyday fine motor tasks because of a slowly progressive neuromuscular disorder called Charcot-Marie-Tooth disease (CMT). Lainie is passionate about helping people with disabilities to look and feel their best. She created a lifestyle and fashion blog called Trend-Able to give her "Perfectly Imperfect" followers tools, ideas, and inspiration for living their best lives. In honor of CMT Awareness Month 2020, she's sharing tips on how we can honor ourselves during a difficult year.
September typically marks the end of summer. The kids are back in school, the days start getting shorter, and our everyday routines return to normal. As a disability fashion blogger, September is the month when I publish my annual post on Fall Shoes & Denim For AFO Wearers and plan out my blogging and EmBRACE It Podcast topics for the year.
So it goes without saying (but I'll say it anyhow) that September 2020 is anything but normal. To say these are unprecedented and scary times is an understatement. Like most of you, I'm trying my best to stay positive with all of the daily changes, losses, and unknowns. But if there is anything I've learned from living almost 50 years with a progressive form of CMT and from grieving the unexpected losses of both of my parents in the past two-and-a-half years, it's that while we can't control what life brings tomorrow, we can control how we deal with life today.
One of the things I do to feel good and that helps me to be somewhat productive each day (binge-watching three seasons of "The Handmaid's Tale" last weekend not included) is to pretend like I have someplace to be and people, other than my immediate family, to see. I get up, get dressed, put on a little makeup (masks = no lipstick), and start my day.   
I know, it takes a lot of effort, especially when you have disabilities, to change out of last night's pajamas just to go to Target or the drive-thru pharmacy. But how we take care of ourselves during these challenging times directly impacts our emotional, mental, and physical well-being. As they say, when you look good, you feel good.
There are many adaptive fashion hacks that can make getting dressed and looking your best a bit easier. If you have fine motor challenges like I do, there are workarounds for being able to wear clothes and shoes you like. And many inexpensive products can help you look and feel your best. Here are a just a few of my favorites.
For the shower
If you have disabilities, showering can be challenging. Essential assistive devices like grab-bars and shower benches can keep you safe, and some innovative extras can help you take care of your body.
If after shaving your shower could double as a "CSI" crime scene, you will love this long-handled razor extension. The articulating head rotates to a 30-, 45-, or 90-degree angle, allowing people with balance issues and limited mobility to shave those hard-to-reach areas independently and with two feet on the ground.
Another great product for use in the shower is this long-handled applicator. It eliminates the need to bend and twist to apply moisturizers, lotions, and sunscreens. The cord loop is large enough to fit over your wrist, and it can conveniently hang on a hook in your shower.
For your hair
Neuropathy makes it nearly impossible for me to get a brush through my hair while holding a heavy blow dryer in my weak hands. Pre-COVID, I would get weekly $20 blow-outs at a local blow dry bar. But now, well, it's not worth the risk, plus the awesome scalp massages they'd throw in are a lot less enjoyable when you're wearing a mask.
So now that I'm doing my own hair, I need tools to make it easier. This awesome 3-in-1 blowdryer, straightener, and volumizer brush will change your life, or at the very least your hairstyle. Although there are other, more expensive brand-name stylers on the market, this one is extremely lightweight and styles my hair in just minutes. For people who have difficulty holding a heavy blowdryer and who do not need to curl their hair, check out this awesome blowdryer stand. It has a sturdy, flexible neck that holds any blowdryer and sits on your counter while you dry your hair. You can even catch up on emails or read a book while you're sitting.
For your hands and feet
If you have problem feet, you know they can be a pain — literally! Whether you wear leg braces like I do or not, people with problem feet are prone to callouses, which can make walking really painful. Because getting a pedicure and going to a podiatrist is not something I want to do during this crazy time, I found a DIY way to prevent and rid my feet of callouses before they get bad. Ta-dah! It's a rechargeable electric file, and it's seriously life-changing.
Another great tool for helping you trim your own nails is a tabletop nail clipper. It's one of those "why didn't I think of that?" simple but immensely helpful gadgets.
For dressing
For anyone with fine motor challenges, button-assist tools are indispensable. I like this one because it has a large soft-grip handle and doubles as a pulling tool for zippers. If you have difficulty pulling up your pants, grippers like these are your best assistant.
If you wear ankle-foot orthotics (AFOs) like I do, I have seven easy hacks to make wearing them more comfortable and to allow me to wear cute shoes. Speaking of shoes, if you have difficulty getting them on, this long shoehorn has a handle that is ideal for people with hand weakness. The nylon loop can be wrapped around your hand for support when in use. Best of all, the long shaft eliminates the need for bending.
The end
While it may be tempting to stress-eat Oreos in your pajamas all day (they are sooo delicious), doing so will make you feel worse in the here and now and, ultimately, make it difficult to rebound once this ends. And, it will eventually end … so, get up, get dressed, and get out!
For a ton more tips and tricks for looking and feeling your best with a disability, join Lainie's Perfectly Imperfect Tribe on Trend-Ableand follow her on Facebook and Instagram.
Disclaimer: No content on this site should ever be used as a substitute for direct medical advice from your doctor or other qualified clinician.