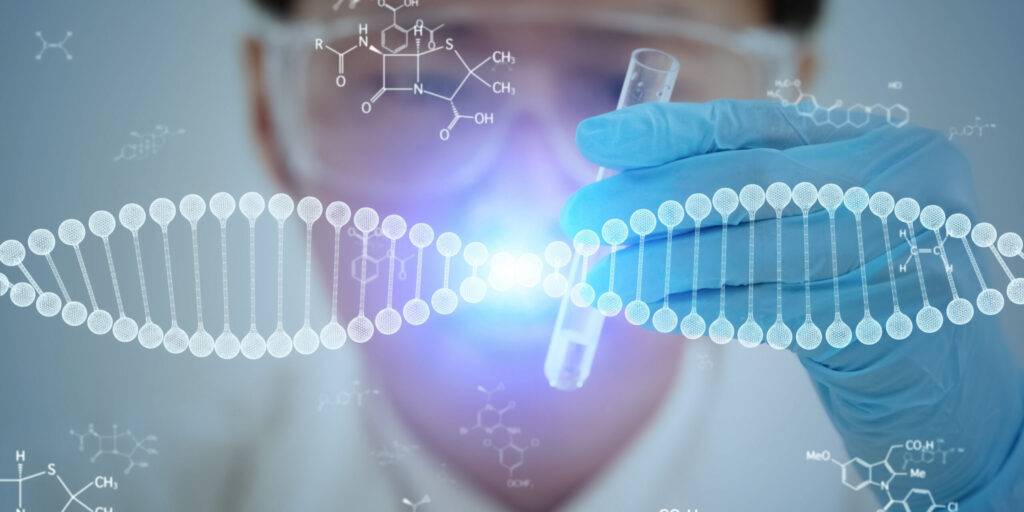 Perspectives on Gene Therapy Products for Neuromuscular Disease
By Sujatha Gurunathan | Monday, December 19, 2022
On Nov. 15, the US Food and Drug Administration (FDA)'s Center for Biologics Evaluation and Research (CBER) Office of Tissues and Advanced Therapies (OTAT) hosted a patient-focused drug development (PFDD) listening meeting, during which people affected by various genetic diseases, clinicians, and advocacy leaders spoke about perspectives on gene therapy products. The goal of this meeting was for patients, caregivers, and other stakeholders to share their understanding and expectations regarding risks and benefits of emerging gene therapies, as well their thoughts about involvement in clinical studies for gene therapy products.
What is gene therapy?
At the beginning of the PFDD listening meeting, director of OTAT, Dr. Wilson Bryan, provided an overview of gene therapy. He noted that gene therapy typically uses genetic material (DNA) to treat a disease or medical condition, and that gene therapy strategies work by:
Turning off a gene that is causing a medical problem
Adding a gene that helps the body fight a disease
Replacing a gene that is causing a medical problem
According to Dr. Bryan, the FDA has thus far approved four gene therapy products for single-gene disorders (i.e., disorders caused by defects in a single gene, which encompasses 80% of rare diseases including neuromuscular diseases), and two of these approvals have happened in the last year.
Perspectives on gene therapy
Following Dr. Bryan's introduction, patients, caregivers, and advocates spoke about their experiences living with or caring for somebody with disease. Various diseases were represented, including the neuromuscular diseases (NMDs) Duchenne muscular dystrophy (DMD), Friedreich's ataxia (FA or FRDA) and limb-girdle muscular dystrophy (LGMD). Several recurring themes emerged from these testimonials. Specifically, many participants expressed the following viewpoints:
Gene therapy is currently the only therapy which addresses the root cause of their disease
Development of gene therapy has been too slow, especially for people experiencing rapidly progressing and life-threatening diseases
The FDA could accelerate approval of gene therapies by re-structuring clinical testing in the following ways:

Using surrogate endpoints (e.g., promising laboratory findings) in clinical trials when necessary
Using patient preferences to define clinical outcome measurements (e.g., retaining the ability to dress or toilet independently)
Using natural history studies and other external controls whenever possible in lieu of placebo control arms
Including participants with more advanced disease and non-ambulatory participants
Using platform trial approaches so that a single gene delivery system can be tested for multiple drug candidates at the same time
Participants also stressed that people with serious disease deserve more consideration in the drug development process, including:
Better education and guidance on the risks and potential benefits of emerging gene therapies
The right to assume risk and enter clinical trials that could save their life
A commitment from sponsors and government regulators to not abandon development of gene therapy options that are potentially life-saving, but may not be profitable
Gene therapy in neuromuscular disease
In the NMD therapeutic landscape, there is currently only one FDA-approved gene therapy available. In May 2019, the FDA approved onasemnogene abeparvovec-xioi (brand name Zolgensma, marketed by Novartis) for treatment of children under 2 years of age with a confirmed diagnosis of spinal muscular atrophy (SMA). Zolgensma is given by a one-time intravenous (in the vein) injection. The therapy works by using a viral-delivery system (adeno-associated virus or AAV) to deliver a new copy of the SMN gene into the body to produce SMN protein, which is lacking in people with SMA. This therapy results in long-term production of full-length SMN protein within motor neurons, helping to improve muscle function and survival.
Benefits of gene therapy
One of the major benefits of the gene therapy strategy is that it targets the gene defect that causes disease. Most gene therapies, including Zolgensma, are designed as a one-time treatment, and are expected to correct underlying gene defects, leading to long-term, durable improvements in function and overall health.
In June 2022, Novartis reported the final results from their phase 3 SPR1NT trial of Zolgensma, showing that all 29 of the children with SMA who were treated before the appearance of symptoms achieved age-appropriate milestones, including sitting, standing and walking. Additionally, none of the children required respiratory and nutritional support or experienced serious, treatment-related adverse events during the course of the trial.
This recent advance in SMA disease management holds promise for other NMDs. Gene therapy treatments are being explored in clinical trials for a number of NMDs, including amyotrophic lateral sclerosis (ALS), DMD, LGMD, Pompe disease, giant axonal and Charcot-Marie-Tooth (CMT) inherited neuropathies, and congenital myasthenic syndromes.
Considerations for successful gene therapy
Liver toxicity
Despite the approval of Zolgensma and its efficacy in treating SMA, there are risks and considerations associated with treatment. Earlier this year, Novartis reported the deaths of two children from acute liver failure following treatment with Zolgensma, bringing renewed attention to the gene therapy's safety. Liver toxicity is one of the most common side effects of AAV-based therapies like Zolgensma because this type of gene therapy is usually targeted to the liver. Serious liver toxicity also occurred in a clinical trial (ASPIRO) of Astellas' drug candidate AT132, which is designed for the rare NMD called X-linked myotubular myopathy. Despite promising efficacy of the drug, four children showed abnormal liver function, leading to death, following treatment with AT132. In Sept. 2021, Astellas paused the recruitment of new participants into the ASPIRO study to determine next steps.
Timing
Most NMDs are highly progressive with loss of muscle function and other signs of functional decline worsening over time. It is therefore generally accepted that early diagnosis and referral for treatment is key to managing NMDs and preserving function. For example, the SMA treatment Zolgensma is FDA-approved only for children less than 2 years old, and is not approved for use in older people. Treatment with Zolgensma cannot reverse damage to motor neurons caused by SMA, and thus early treatment is important.
The optimal timing for gene therapy is a major consideration when planning new treatment protocols.
Several participants in the FDA listening session noted that new gene therapy trials often exclude people with more advanced disease. While restrictive clinical trial eligibility slows the progress of drug development for people with rapidly worsening disease, timing of administration is crucial and may affect outcomes. In Dec. 2021, Pfizer paused its global phase III CIFFREO trial of fordadistrogene movaparvovec, a mini-dystrophin gene therapy candidate, in ambulatory boys with DMD, following the death of a participant in the phase 1b open-label study of the therapy in non-ambulatory boys. Though the exact cause of death is not known, Pfizer reported that the participant had more advanced disease with underlying cardiac dysfunction, as is common for boys with DMD who have progressed to the non-ambulatory phase. Pfizer resumed the CIFFREO trial in April 2022, after addressing FDA requests for potency data and changes to the trial protocol. The company reported that they are continuing to work with an external Data Monitoring Committee (eDMC) and gene therapy experts to evaluate how to safely resume study of fordadistrogene movaparvovec in the more progressed, non-ambulatory cohort.
Immunogenicity
Another concern of gene therapy is the possibility of a serious immune reaction. Individuals who have antibodies to AAV are not candidates for AAV-based gene therapy because they are likely to have a reaction to the therapy. Similarly, people who have previously participated in a trial for an AAV-based gene therapy, and may therefore have developed antibodies to AAV, are no longer eligible to participate in future gene therapy trials. Despite these precautions, it is still possible that the gene product introduced by gene therapy, such as mini-dystrophin in the DMD trials, may produce an immune reaction in some people. Understanding and appropriately managing the immune response is critical to producing safe and effective gene therapies.
Tissue targeting
Getting the gene therapy to the tissues that are most affected by disease is another important consideration. Treatment of some NMDs may require the therapy to cross the blood-brain-barrier to enter the central nervous system (CNS). AAV-based therapies like Zolgensma are thought to enter the CNS only at low levels. Different methods of administration, such as direct injection into the brain or spinal cord, may lead to better CNS-targeting therapies. The balance between targeting the correct tissue, making sure the drug endures in this tissue and has a lasting effect, without becoming toxic or damaging, requires additional research.
In the FDA listening session, Shandra Trantham, of the Friedreich's Ataxia Research Alliance, addressed tissue targeting of gene therapy for FRDA. She stated that an ideal gene therapy would address all aspects of the FRDA, a disease that can affect limb coordination, speech, swallowing, and neurologic function, among other functions. She expected, however, that a more realistic solution for a multisystem disease such as FRDA might be a cocktail of different therapies, targeting different parts of the body.
Gene disruption
Finally, there is some concern that AAV-based gene therapies may cause cancer. Though there is no evidence in humans to support this possibility, preclinical studies have shown that the AAV genetic material can incorporate into the genomes of certain animals, raising the possibility that cancer-causing gene disruptions could occur.
A recent overview of considerations related to approved and emerging gene therapies to treat NMDs can be found here.
Conclusion from the FDA listening meeting
Ultimately, the benefits and risks of gene therapy must be weighed by each individual before participating in a clinical trial for or agreeing to receive gene therapy products. A recurring theme of the FDA listening session, however, was the willingness of people with serious disease and their caregivers to try potentially life-saving therapies.
"Patients and caregivers have demonstrated a tolerance for even serious risks and uncertainty in exchange for a therapy that could slow disease progression. This is a message you've heard consistently through patient testimony today," stated Ryan Fischer, Chief Advocacy Officer of the Parent Project Muscular Dystrophy.
This sentiment was re-iterated by Jennifer M., a mother of two boys with DMD.
"Our tolerance for risk is incredibly high. I know what's happening without intervention, because I see it every day in our community. These young men pass away at alarming rates. My expectations are realistic. I believe that having access to gene therapy early before muscle loss produces a much higher benefit…as long as there is muscle to preserve, there is value in doing so."
Disclaimer: No content on this site should ever be used as a substitute for direct medical advice from your doctor or other qualified clinician.