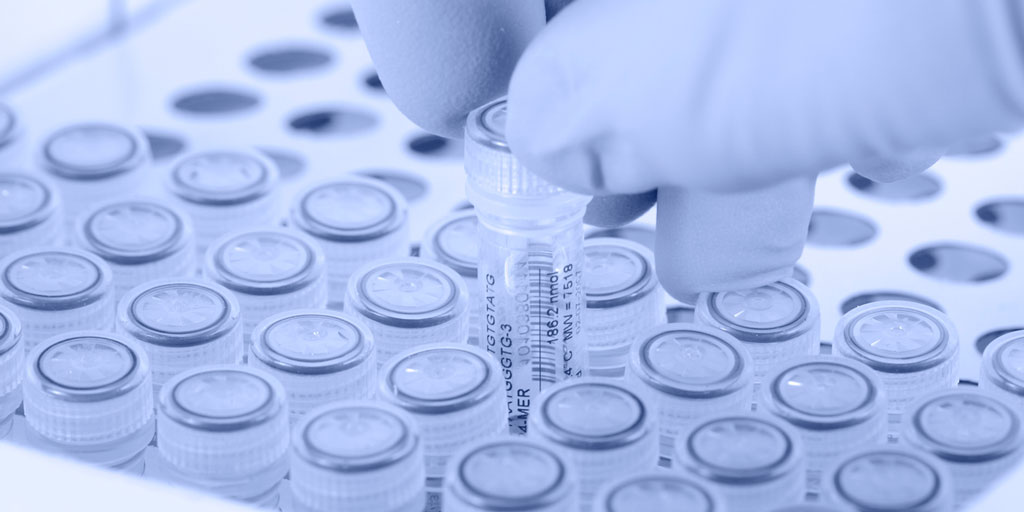 Pfizer Announces Positive Results from Phase 1b Study of PF-06939926 for Treatment of DMD
By Sujatha Gurunathan | Monday, June 1, 2020
On May 15, Pfizer announced positive results from a phase 1b trial assessing treatment with the company's investigational gene therapy PF-06939926 in ambulatory boys with Duchenne muscular dystrophy (DMD). Preliminary data indicated that the intravenous administration of PF-06939926 was well-tolerated during the infusion period and provided improvements across multiple efficacy-related endpoints at 12 months post-infusion, including sustained levels of mini-dystrophin expression and improvements on the North Star Ambulatory Assessment (NSAA) rating scale. Three serious adverse events (SAEs) were recorded; however, all three events resolved within two weeks. The data was presented at a virtual oral session at the American Society of Gene & Cell Therapy (ASGCT) Annual Meeting.
PF-06939926 is based on a foundation of work that began at Asklepios BioPharmaceuticals (Askbio), supported by more than $4 million in funding from MDA. Askbio-owned Bamboo Therapeutics, focused solely on DMD research, was acquired by Pfizer in 2016.
DMD is a genetic disease caused by a mutation in the dystrophin gene on the X chromosome that results in little or no production of dystrophin, an essential protein for keeping muscle cells intact. PF-06939926 is an investigational gene therapy that uses an adeno-associated virus (AAV9) to introduce a shortened version of the dystrophin gene (mini-dystrophin) into patients with DMD, partially compensating for their lack of a functional dystrophin gene.
The standard care for DMD is treatment with corticosteroids, which can lead to negative side effects after long-term use. Currently, there are only two gene-targeted drugs approved by the US Food and Drug Administration (FDA) to treat DMD: Exondys 51 and Vyondys 53 (Sarepta Therapeutics). Exondys 51 was the first gene-targeting therapy approved to treat DMD in a subset of patients with a genetic mutation amenable to exon 51 skipping, and Vyondys 53 was approved last year to treat another subset of patients with a mutation amenable to exon 53 skipping. Gene therapy for DMD is an active area of investigation, and PF-06939926 is one of several gene therapies in clinical development for DMD.
About the trial
The phase 1b multi-center, open-label, non-randomized trial was initiated by Pfizer in 2018 to assess safety and tolerability of ascending doses of a single intravenous infusion of PF-06939926. Other objectives included measurement of dystrophin expression and distribution, as well as assessments of muscle strength, quality, and function.
The trial enrolled 9 ambulatory boys with DMD, age 6 to 12 (with a mean age of 8 years). Three patients received a one-time intravenous infusion of PF-06939926 at a low dose and the other six received the treatment at a high dose. The gene therapy appeared to be well-tolerated, with vomiting, nausea, decreased appetite, and pyrexia (fever) being the most common suspected adverse effects. Three serious adverse events (SAEs) were recorded, two of which were most likely caused by an inflammatory immune response known as complement activation. However, all three events resolved fully within two weeks. There was no evidence of a significant immune response to the newly produced dystrophin, which is a common problem observed in gene therapy approaches in pre-clinical models.
Secondary outcomes were also measured, including mini-dystrophin concentration and dystrophin distribution within muscle fibers. At 12 months post-treatment, patients receiving the high dose demonstrated an increase in mini-dystrophin levels to a little more than 50% of the levels of dystrophin in people without DMD.
In a preliminary assessment, functional motor abilities were measured using the NSAA. While baseline natural history NSAA scores generally remain stable or decline in DMD patients older than 6, the patients in the trial showed a significant functional improvement from baseline NSAA scores after 12 months, compared with an external control group.
Boys with DMD typically exhibit a progressive loss of muscle and replacement with fat and fibrotic tissue. Patients receiving the high-dose treatment exhibited a reduction in the fat fraction in comparison to an external control group, suggesting that the gene therapy may have improved muscle fiber health and quality in these patients.
Pending regulatory approval, Pfizer plans to advance its phase 3 program and begin dosing patients in the second half of 2020. 
For more information about the trial results, read the company's press release.
To learn more about the trials, visit ClinicalTrials.gov and enter NCT03362502 in the search box.
Disclaimer: No content on this site should ever be used as a substitute for direct medical advice from your doctor or other qualified clinician.