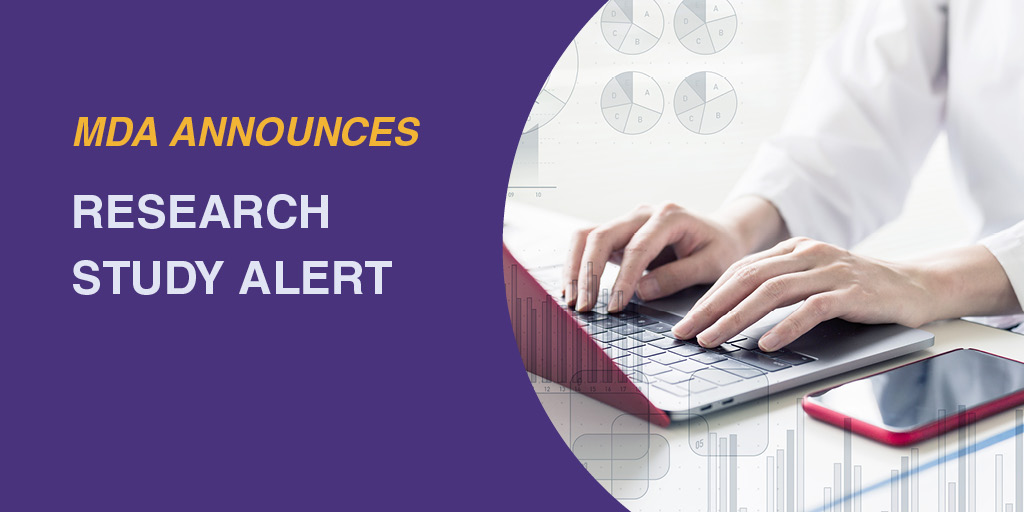 Research Study Alert: Track-ALS Study of Home-Based Digital Monitoring to Assess ALS Progression
By Sujatha Gurunathan | Monday, May 23, 2022
Researchers at the Barrow Neurological Institute (BNI) and Emory University are seeking adults living with amyotrophic lateral sclerosis (ALS) to participate in the Track-ALS research study to assess whether measurements collected at home, using digital applications, are dependable and can help with tracking disease progression.
Study participants will be asked to perform various at-home tests at different time points using applications installed on a smartphone. The equipment needed to complete these assessments will be provided by the study coordinators. The assessments will include a breathing test, speech recordings, movement tracking, and questionnaires. All assessments will be completed at home and some assessments may require phone or video calls. The total duration for study participants will be 12 months.
To be eligible, individuals must meet the following inclusion criteria:
Between the ages of 18 and 90 years old
Diagnosed with ALS in the last 5 years
Own a Smart Device with Bluetooth capabilities
Have continuous internet access at home
Please ask the study coordinator at a participating ALS Clinic for a full list of requirements for participation.
If you appear to meet the criteria for the Track-ALS study and wish for a member of study to contact you, please visit http://barrowneuro.org/TrackALS to complete the pre-screening survey.
If you have questions about the pre-screening survey or the Track-ALS research study, contact the BNI study team at (602) 406-6262 or TrackALSStudy@DignityHealth.org and the Emory study team at (404) 727-5193 or Katherine.Cummings@Emory.edu.
This study is sponsored by Mitsubishi Tanabe Pharma Holdings America, Inc. (MTHA).
Disclaimer: No content on this site should ever be used as a substitute for direct medical advice from your doctor or other qualified clinician.