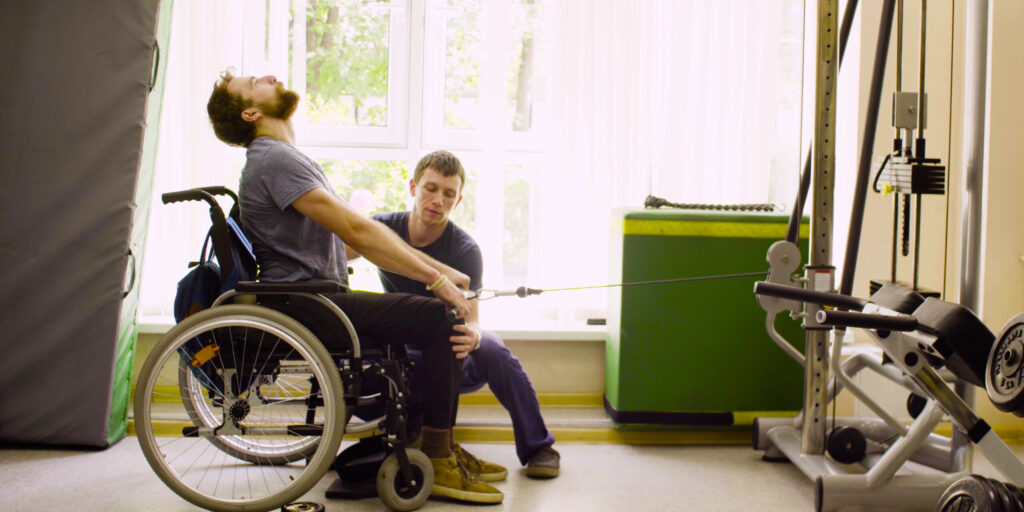 Simply Stated: Research Updates in Periodic Paralysis
By Sujatha Gurunathan | Monday, September 25, 2023
5 Second Summary
"Simply Stated" is a Quest column designed to explain some terms and basic facts about neuromuscular diseases.
Find more at Mdaquest.org/tag/simply-stated
Periodic paralysis (PP) is a rare genetic condition that causes sudden, temporary episodes of muscle weakness, stiffness, or paralysis (inability to move). These episodes may affect the whole body or just individual limbs, and can last from minutes up to hours or days. They are often triggered by diet or behavior and can seriously impact the quality of life of people living with this condition. PP is thought to affect about 5,000 people in the United States.
Types and symptoms of periodic paralysis
There are several forms of PP, each caused by a different underlying defect. Most forms are associated with alterations in the level of potassium in the blood.
Hypokalemic PP (HypoPP) is caused by low levels of potassium in the blood. It is the most common of the PP conditions, but is still very rare, with an estimated prevalence of 1 in 100,000.
In people with HypoPP, attacks typically begin in late childhood or the teenage years. They occur suddenly and are characterized by generalized weakness, especially in the proximal muscles (those closest to the body center) of the legs. The attacks can last from hours to days, with weeks- or months-long intervals between each attack. Some people, however, can experience several attacks per week. Attacks are often triggered by specific events, such as eating a high-carbohydrate meal, drinking alcohol, exercising vigorously, or experiencing stress. These events are associated with an increased release of the hormones epinephrine or insulin, both of which cause movement of potassium into cells resulting in low potassium levels in the blood. In between hypoPP attacks, blood potassium levels are often normal.
After the age of about 50 years old, people with hypoPP experience fewer paralytic attacks, but may develop permanent myopathy (muscle disease) in the pelvic/hip muscles and proximal muscles of the arms and legs.
Hyperkalemic PP (HyperPP) is caused by high levels of potassium in the blood. It is thought to be rarer than hypoPP, with an estimated prevalence of 1:200,000.
In people with hyperPP, attacks typically begin in infancy or early childhood. The sudden weakness that occurs can be localized to one limb in some cases, but is more often generalized to multiple limbs and associated with low muscle tone (hypotonia) and sometimes pain (myalgia) and stiffness (myotonia). Triggers for hyperPP attacks include exposure to cold temperatures, vigorous exercise, pregnancy, fasting, or the ingestion of small amounts of potassium. Anecdotal reports suggest that hyperPP attacks may occur more frequently, but with less severity and shorter duration, than hypoPP attacks. Potassium levels in the blood are typically normal to modestly elevated during hyperPP attacks, but elevated potassium levels are known to trigger attacks.
As with hypoPP, paralytic attacks often subside later in life in people with hyperPP, but long-term, progressive myopathy is common.
Andersen‐Tawil syndrome is clinically distinct from other types of PP and may present with low, normal, or high levels of potassium in the blood. Its prevalence is estimated at one-tenth the prevalence of hypoPP.
In people with Andersen-Tawil syndrome, defects occur primarily in skeletal muscle (muscles involved in movement) and affect multiple tissues in the body. This produces highly variable symptoms, including cardiac arrhythmia (irregular heartbeat) and distinctive facial and skeletal abnormalities (e.g., small lower jaw, broadened forehead, short stature, abnormalities in hands/fingers, etc.).
For more information about the signs and symptoms of the periodic paralysis types, as well an overview of diagnosis and treatment concerns, an in-depth review can be found here.
Cause of periodic paralysis
Though the different types of PPs have different genetic causes, they all involve defects in ion channels. Potassium, sodium and calcium ions (charged particles) are essential for regulating the electrical and mechanical action of muscles in the body. The ability of these ions to move between the bloodstream and muscle cells is tightly controlled by channels (e.g. potassium, sodium, and calcium channels) found in the membranes of cells. Defects in these ion channels can lead to abnormal accumulation or loss of potassium in the bloodstream, leading to problems with the electrical and mechanical functioning of muscles. In most cases, people who have PP have inherited a harmful mutation in an ion channel gene from one parent (known as an autosomal dominant inheritance pattern). HypoPP is generally caused by defects in the sodium or calcium channel, hyperPP by defects in the sodium channel, and Andersen-Tawil syndrome by defects in the potassium channel.
Diagnosis of periodic paralysis
PP subtypes can be distinguished on the basis of clinical presentation, serum potassium levels during attacks, and distinctive patterns of abnormalities seen on exercise testing. Sometimes there is an established family history of PP, which can facilitate diagnosis. A suspected diagnosis of PP may be confirmed by genetic testing. Genetic counseling and testing are important for individuals with a family history of PP or for those who are at risk of passing the condition on to their children.
Current management of periodic paralysis
Lifestyle changes can help to minimize triggering of PP. This can include modification of diet and exercise routines. Professional advice from clinicians, dieticians, and other experts may be helpful. Potassium therapy (supplement or avoidance) may be recommended to prevent and/or manage attacks.
Pharmacological interventions for PP are limited, but include administration of carbonic anhydrase inhibitors. One such therapy, dichlorphenamide, was approved by the US Food and Drug Administration (FDA) in 2015 for treatment of hypoPP and hyperPP and marketed under the brand name Keveyis (Taro Pharmaceutical Industries Ltd.). Carbonic anhydrase inhibitors have been used for almost 50 years as treatment for hypoPP and hyperPP, though the mechanism of action of this therapy is not well understood.
Evolving research and treatment landscape
Observational studies are underway, or have recently been completed, to better understand the disease course of PP and identify outcome measures that may be used for future clinical trials. An observational study that is currently enrolling is:
Utility and Validation's Study of a Smartphone Application for Periodic Paralysis (RaDiCo-PP) (Institut National de la Santé Et de la Recherche Médicale, France)
To learn more about research and clinical study opportunities in PP, visit clinicaltrials.gov and search for "periodic paralysis" in the condition or disease field.
MDA's work to further cutting-edge periodic paralysis research
MDA is committed to furthering research in and therapeutic development for PP, and has funded more than $1.1 million in research grants since 2009.
Funded projects include the work of Dr. Steve Cannon at the University of California, Los Angeles. Dr. Cannon studies conditions such as PP that are caused by ion channel dysfunction. Recent MDA grants to the Cannon laboratory include:
Mechanistic Studies on the Pathophysiology of Hypokalemic Periodic Paralysis (2009-2012)
This project stemmed from the development of the mouse model of PP in the Cannon laboratory. The goal was to characterize the extent to which the mouse model emulated the human disease, and to define the link between altered function of mutated calcium channels and disruption of muscle function.
Disease pathogenesis and modification in a mouse model of HypoPP (2011-2014)
This project used the mouse model of PP to further study how defects in the function of ion channels can cause attacks of weakness, and to test the ability of specific therapeutic interventions to modify disease severity.
A mouse model for exercise-induced weakness in hypokalemic periodic paralysis (2016-2019)
The investigators had previously developed a mouse model that mimics exercise-induced attacks of weakness that occur in people with HypoPP. In this project, the model was used to investigate the mechanism underlying exercise-induced weakness in PP, and to test the potential of drug candidates to block this process and prevent attacks of PP.
Preclinical Assessment of Gene Editing Efficacy in Periodic Paralysis (2023-2026)
Finally, this ongoing project is designed to develop more effective and durable treatments for PP using gene editing technologies that act directly on the primary cause of disease. The investigators are testing the safety and effectiveness of genetic tools (CRISPR) to either remove or to correct the PP-causing mutation in mouse models of PP. Preliminary data show that this approach reduces the susceptibility to attacks of weakness and may prevent the late onset of permanent weakness.
Together, these and other ongoing studies will help researchers to better understand PP and to identify targets for therapeutic intervention. They will lay the groundwork for future clinical trials, improving prospects for better disease management for people living with the various forms of PP.
MDA's Resource Center provides support, guidance, and resources for patients and families, including information about periodic paralysis, open clinical trials, and other services. Contact the MDA Resource Center at 1-833-ASK-MDA1 or ResourceCenter@mdausa.org.
---
Next Steps and Useful Resources
Disclaimer: No content on this site should ever be used as a substitute for direct medical advice from your doctor or other qualified clinician.