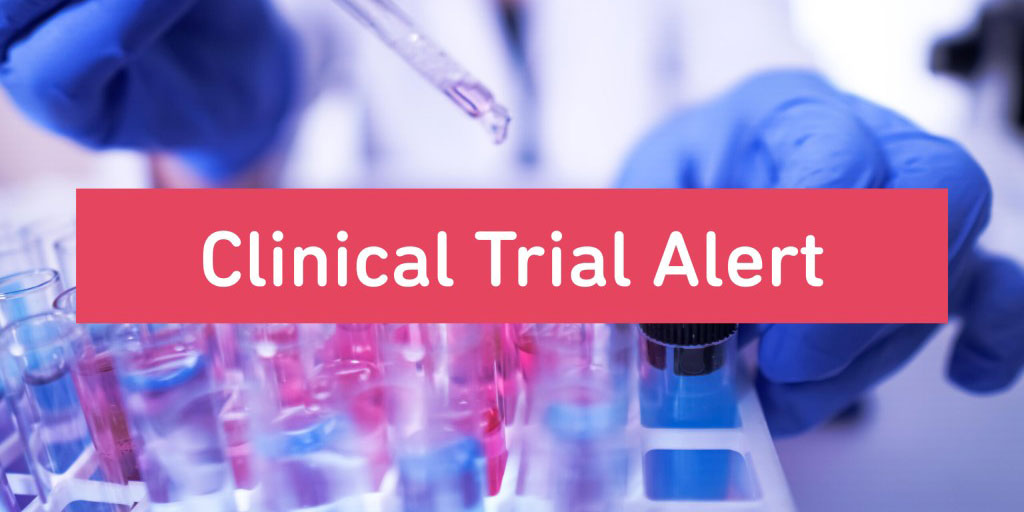 Clinical Trial Alert: Phase 1/2 Study of AT845 in Late-Onset Pompe Disease
By MDA Staff | Tuesday, March 16, 2021
Researchers at Audentes Therapeutics, an Astellas company, are seeking individuals living with late-onset Pompe disease (LOPD) to participate in a phase 1/2 study to confirm safety and efficacy of the investigational drug AT845. This gene-replacement therapy may offer the benefit of long-term improvement of motor and respiratory function and quality of life in adults living with LOPD.
All participants will receive AT845 during this study. The gene-replacement therapy will be administered via a one-time intravenous infusion (slow injection and delivery into a vein) within a hospital setting.  
The duration of the study is approximately five to six-and-a-half years. Participants may experience an 18-month run-in period before receiving treatment with AT845. After treatment, there will be a core observation period of 48 weeks with scheduled visits and assessments, followed by visits every six months to assess safety for up to five years post-treatment. In total, the study will require approximately 23-39 scheduled visits, including an inpatient assessment of one to two days.
To be eligible, individuals must meet the following criteria:
18 years of age or older
Documented clinical diagnosis of Pompe disease by genetic testing
Received enzyme replacement therapy (ERT) with rhGAA for the previous ≥ 2 years
On a stable standard dose (at least 20 mg/kg every 2 weeks) of ERT with rhGAA for at least the previous 6 months
Upright FVC ≥ 30% of predicted normal value
Individuals may not be eligible to participate if previously or currently affected by another illness or receiving another treatment that might interfere with the ability to undergo safe testing.  
Please visit https://www.audentestx.com/pompe-disease/ or https://www.clinicaltrials.gov/ct2/show/NCT04174105?term=AT845&draw=2&rank=1 for the full listing of inclusion and exclusion criteria.
Travel support may be available.
To learn more or to inquire about participation, contact patientadvocacy@audentestx.com.
Disclaimer: No content on this site should ever be used as a substitute for direct medical advice from your doctor or other qualified clinician.