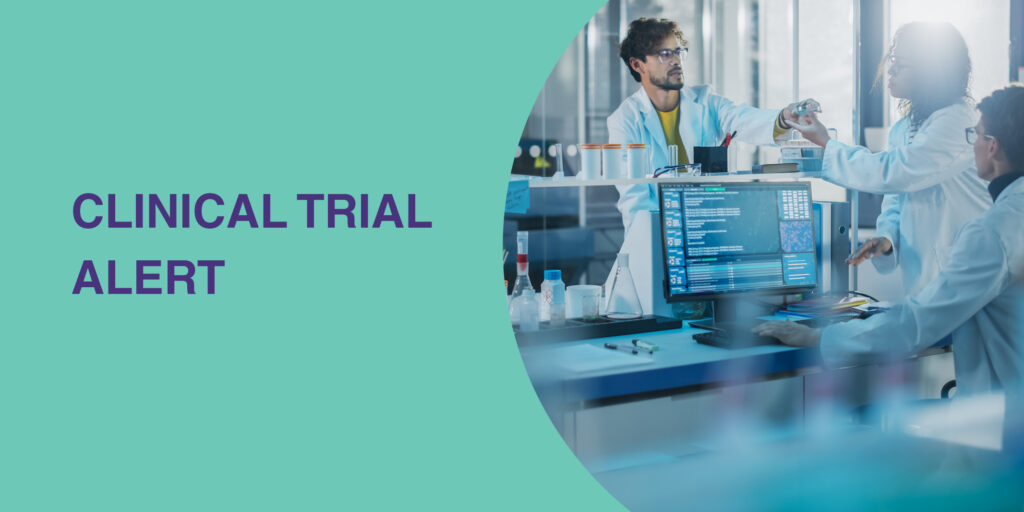 Clinical Trial Alert: Phase 3 Study of Batoclimab in Adults with MG
By Sujatha Gurunathan | Friday, September 29, 2023
Researchers at Immunovant are seeking adults who have mild to severe generalized myasthenia gravis (MG) to participate in a phase 3 clinical trial (FLEX) to evaluate the safety and efficacy of the investigational drug, batoclimab (IMVT1401), to treat MG. Batoclimab is a therapeutic antibody that is being evaluated for the ability to improve disease symptoms in people with MG.
This is a phase 3, multi-center, quadruple-blinded, randomized, placebo-controlled study, which means that participants at multiple study sites will be randomly assigned to receive batoclimab or placebo. No one will know which participants received batoclimab, and which participants received placebo until the end of the study. Total participation in Periods 1 and 2 of the study will be a total of 24 weeks. Participants will receive batoclimab either in Period 1 and/or 2. There is a 67% (two out of three) chance of receiving batoclimab between the 2 periods. Participants who respond well to batoclimab in the first two periods will then have the opportunity to extend treatment with batoclimab for an additional 52 weeks in Period 3 of the study. Initially, participants will be required to attend weekly in-clinic visits, followed by at-home or in-clinic visits every two weeks.
The drug will be administered by subcutaneous (under the skin) injection. After Period 1, participants will have the option to administer the study drug via self-injection. The effects of the drug will be evaluated using questionnaires about disease state functionality and activities of daily life related to gMG, in addition to other tests performed by your study doctor (blood draws, ECGs, etc).
To be eligible, individuals must meet the following:
18 years of age or older at the screening visit
Have mild to severe MG
MGFA Clinical Classification Class II to IVa at screening
QMG score ≥ 11 at screening and baseline visits
MG-ADL score ≥ 5 at screening and baseline visits
Additional inclusion criteria
Individuals may not be eligible to participate if they have additional significant medical history or are receiving another treatment that might interfere with the ability to undergo safe testing.
Travel support may be available for participants.
To learn more about the study or inquire about participation, please visit the FLEX study website.
---
Next Steps and Useful Resources
Disclaimer: No content on this site should ever be used as a substitute for direct medical advice from your doctor or other qualified clinician.