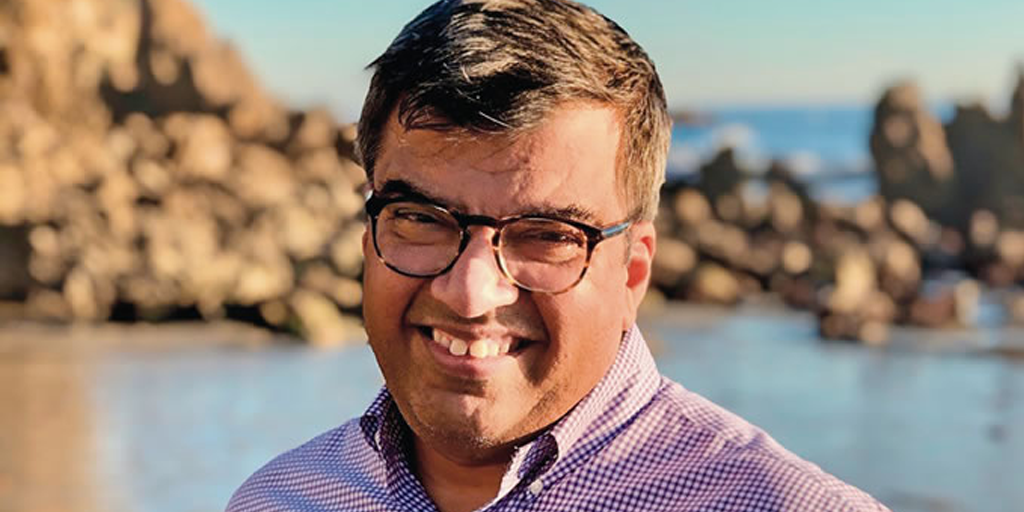 Expanding Knowledge on GNE Myopathy
By MDA Staff | Friday, May 14, 2021
Tahseen Mozaffar, MD, is a neurologist and director of the ALS & Neuromuscular Center at the University of California-Irvine. He's also a leading world expert on GNE myopathy, a form of muscular dystrophy that affects an average of one person per million worldwide.
GNE myopathy is caused by mutations in the GNE gene, which is responsible for a step in the production of a sugar called sialic acid. This results in decreased attachment of sialic acid groups to skeletal muscle cells, which is thought to be why the disorder leads to muscle atrophy and weakness.
GNE myopathy is an autosomal recessive disorder, meaning it is inherited when both parents contribute a mutated gene. Genetic testing for GNE myopathy is available as part of the gene panels for neuromuscular diseases.
We spoke with Dr. Mozaffar to learn more about this disorder.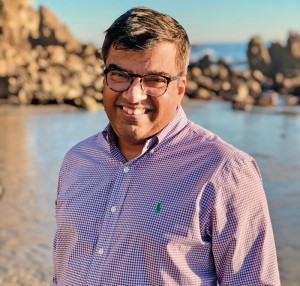 How was GNE myopathy first recognized?
It was originally described in Japan as Nonaka distal myopathy in 1992. Then, Professor Zohar Argov at Israel's Hadassah Hospital diagnosed it among Jews of Iranian, or Persian, descent. He described it as quadriceps-sparing myopathy. For the next few years, people thought these were different diseases, until they discovered the mutation and realized that it was the same disease.
The first few patients I diagnosed with this disease were in India and Pakistan. It's still referred to as a Middle Eastern disease, but it's quite common in India.
How prevalent is it in the United States?
It seems like the more you look for it, the more you find it. There are clusters in some communities in California and New York. There's an increasing realization that GNE myopathy is somewhat common and probably ranks in the top five in terms of muscular dystrophies. In a recent study from India, GNE mutations were the most prevalent among a cohort of 207 patients with limb-girdle muscular dystrophy (LGMD).
How does GNE myopathy progress?
It starts with foot drop, which usually presents in the late teens or early 20s. The leg muscles get progressively weaker. In some families, the disease is more aggressive, and individuals begin using a wheelchair within 15 years; other individuals can walk for a much lon­ger period. Eventually, the disease involves the upper extremities, and some individuals have difficulty holding their necks up.
How do you treat GNE myopathy?
We just started the first-ever GNE myop­athy clinic at the MDA Care Center at the University of California, Irvine, and because of the expansion of telehealth, we are able to see patients from all over the country. We are holding this clinic six times a year, and the Neuromuscular Disease Foun­dation is planning to spread this model to other parts of the United States, as well as Israel.
Currently, treatment consists of neurological evaluations and physical and occupational therapy. In terms of medications, we don't have anything to offer at this point. Because people with GNE myopathy have low levels of sialic acid, a number of individuals are taking sialic acid supplements from the internet, but we don't even know how reliable those supplements are. [The US Food and Drug Administration (FDA) does not review dietary supple­ments for safety and effectiveness before they are marketed.]
Are any treatments being researched?
A new trial (NN109) through the NeuroNEXT con­sortium is about to start to evaluate the efficacy of N-acetyl-D-mannosamine monohydrate (ManNAc), which is a precursor for making sialic acid. ManNAc is found where the GNE enzyme works, and some investigators believe that ManNAc would work better than extended-release sialic acid, which was tested previously with disappoint­ing results. This new trial involves close to 150 patients at 13 sites across the United States. We are working with Ultragenyx to possi­bly bring another drug to research testing.
What about a potential gene therapy to treat GNE myopathy?
A group of researchers in Japan, Israel, Holland, and the United States are studying this, but there are a few problems. We don't have a reliable mouse model or good validated antibodies that can detect the GNE protein in cell cultures, so a lot of the focus is on develop­ing strategies to have better mouse models. Pharmaceu­tical companies would only be interested in developing a therapy if there's a reliable animal model or a marker of the disease that they can measure.
Rare Disease Spotlight
Read more Q&As about rare diseases here.
Disclaimer: No content on this site should ever be used as a substitute for direct medical advice from your doctor or other qualified clinician.