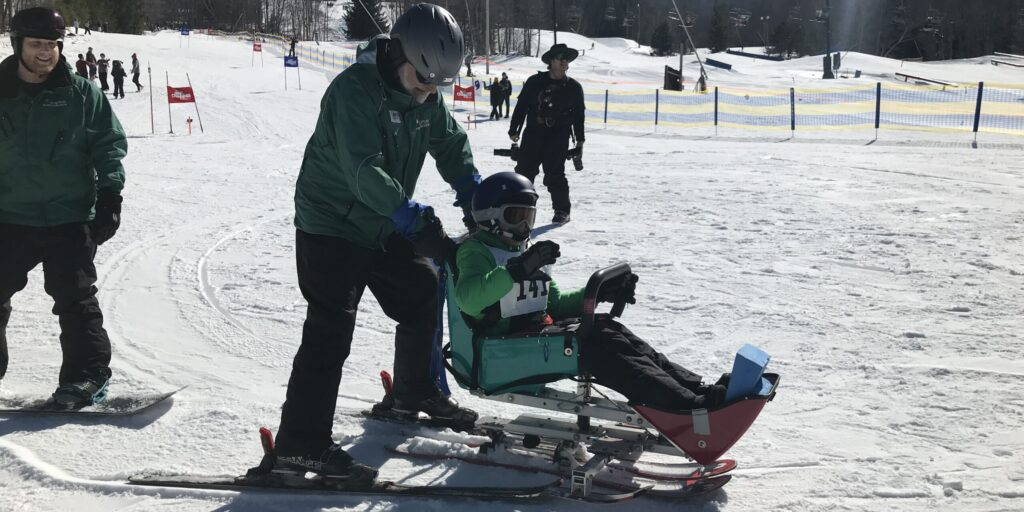 Letters From Leah: The Importance of Physical Activity
By Leah Z. | Monday, August 28, 2023
Hello.
In today's letter, I will be sharing the many reasons why physical activity is so important to me.  I'm not sure you know this about me but, I LOVE sports. I dance, ski, swim, and, more recently, I have started to play pickleball. It helps me gain strength and stay physically fit. My condition is progressive, so it is important for me to stay active. If I don't stay as active as I can, my muscles atrophy and begin to weaken.  For as long as I can remember, I've been taught that people in general should stay active – disabled or not. Working out is not only beneficial to our physical bodies but also to our mental state. It helps us to get things off our minds and brings stress relief. Not to mention, it helps with a good night's rest.
I began physical therapy and occupational therapy very early in my life. Since I started at a young age, I have gained and continue to gain strength. I have been taught different techniques on how to do exercises by myself.  Thanks to the hard work, dedication, and love of others who help me, I have been able to continue to plow forward and be more open to try more things.
I have been a dancer for ten  years. At the age of six, I joined an organization called Dancing Dreams. I am filled with confidence when I dance and when I see many others with different disabilities have fun and truly be themselves. Dancing has helped me love myself and has shown me that you can do anything that you set your mind to.
Physical activities are such an important part of my life and the lives of so many others. Staying active is  beneficial for your body and mind. There are so many communities you can become a part of and It's a great way to find things to do that you are passionate about. Participating in physical activities can help you build strength and make lifelong friendships with incredible people. When you see others do what they love and refuse to let anything stop them, you begin to gain that same confidence. Don't let anything get in your way of the things you want to do. You can do anything that you set your mind to. Try everything and be open minded. You'll never know unless you try. I believe in you! You can do it.
With love,
Leah
---
Next Steps and Useful Resources
Learn more about Leah's Quest for Success and her role as an MDA Ambassador.
Stay up to date on all of Quest's content by subscribing to Quest Magazine and Newsletter: https://www.mda.org/quest/subscribe.
Disclaimer: No content on this site should ever be used as a substitute for direct medical advice from your doctor or other qualified clinician.