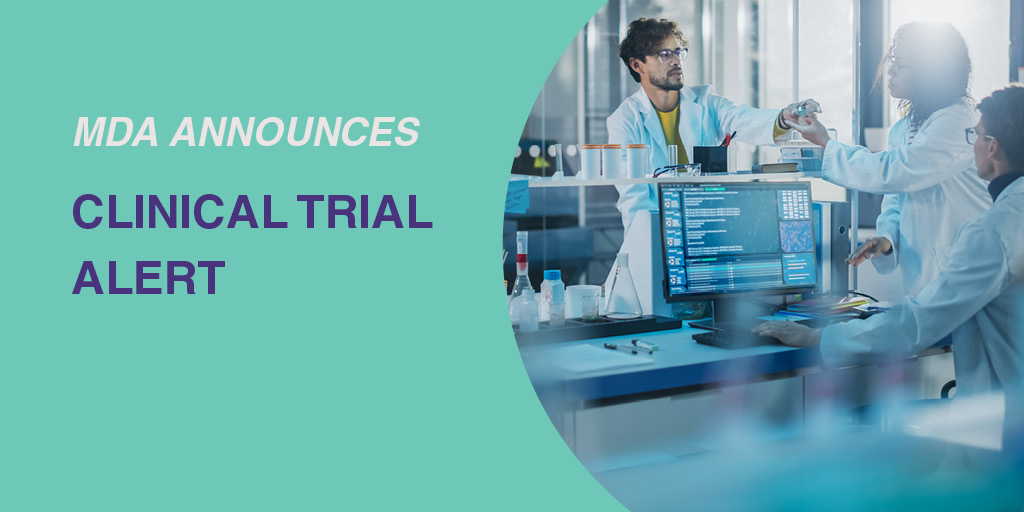 Clinical Trial Alert: Phase 1b/2a Study of WVE-N531 in a Subset of People Living with DMD
By Sujatha Gurunathan | Friday, March 11, 2022
Researchers at Wave Life Sciences are seeking boys living with DMD caused by gene mutations amenable to exon 53 skipping interventions to participate in a phase 1b/2a clinical trial. This trial will evaluate the safety, effectiveness, and correct dosage of the investigational drug WVE-N531. WVE-N531 is an exon-skipping drug designed to promote skipping over a section of genetic code, exon 53, in order to correct defects that cause about 8% of all DMD cases. People with DMD gene mutations produce insufficient amounts of a protein known as dystrophin. Treatment with WVE-N531 has the potential to increase dystrophin levels in the body, which may decrease the disease manifestations of the disease.
This is an open-label study, meaning that all participants and investigators will know that the drug is being administered and all participants will receive the drug. The trial will enroll approximately 15 participants. An initial group will receive increasing doses of WVE-N531 (up to four doses administered >4 weeks apart) in order to determine the correct dose of the drug for further study, and then up to three additional doses every other week. All patients will receive a maximum of seven total doses, followed by a minimum 8-week safety monitoring period.
The drug will be administered intravenously (injection in the vein). Participants will be evaluated for adverse events (AEs), concentration of WVE-N531 in muscle tissue, and dystrophin level in muscle tissue following several doses of treatment.
To be eligible, individuals must meet the following inclusion criteria:
Ambulatory and non-ambulatory boys aged 5-18 years with a documented mutation of the DMD gene that is amenable to exon 53 skipping intervention
Diagnosis of DMD based on clinical phenotype with increased serum creatine kinase
Score of ≥1 on item 1 or 2 of the shoulder component of the Performance of the Upper Limb (PUL)
Stable pulmonary and cardiac function
Adequate deltoid muscle at screening to perform open muscle biopsies
Currently on a stable corticosteroid therapy regimen
Individuals may not be eligible to participate in the following cases:
Experiencing cardiac insufficiency
Require daytime mechanical or noninvasive ventilation
Are affected by another condition or receiving another treatment that might interfere with the ability to undergo safe testing
Trial sites are currently open in the United Kingdom and Canada. Please visit this link NCT04906460 for the full listing of inclusion and exclusion criteria.
To learn more about the study or inquire about participation, please contact Wave Life Sciences Clinical Operations by email: clinicaltrials@wavelifesci.com or telephone: 855-215-4687.
Disclaimer: No content on this site should ever be used as a substitute for direct medical advice from your doctor or other qualified clinician.